MECOOL released the Google Certified Video Calling Streaming Media Device MECOOL NOW KA2 last year, which aims to help any of you that would like to keep in connection with the loved ones on the biggest screen at home. Now MECOOL NOW KA2 has been upgraded to provide a better user experience.
What're the new Features?
 Upgrade from Android 10.0 to Android 11.0
Android 11 emphasizes a better media experience by bringing support for auto low-latency mode and low-latency media decoding, delivering a smooth, lag-free, and uninterrupted viewing and interactivity experience to users on connected screens.  
Far-Field voice for Hand free
 With far-field voice tech, taking calls and talking with google assistant at a normal volume even meters away. Set aside your remote and simply use your voice to search and access entertainment, get answers, control the TV and smart home devices, and streamline your day.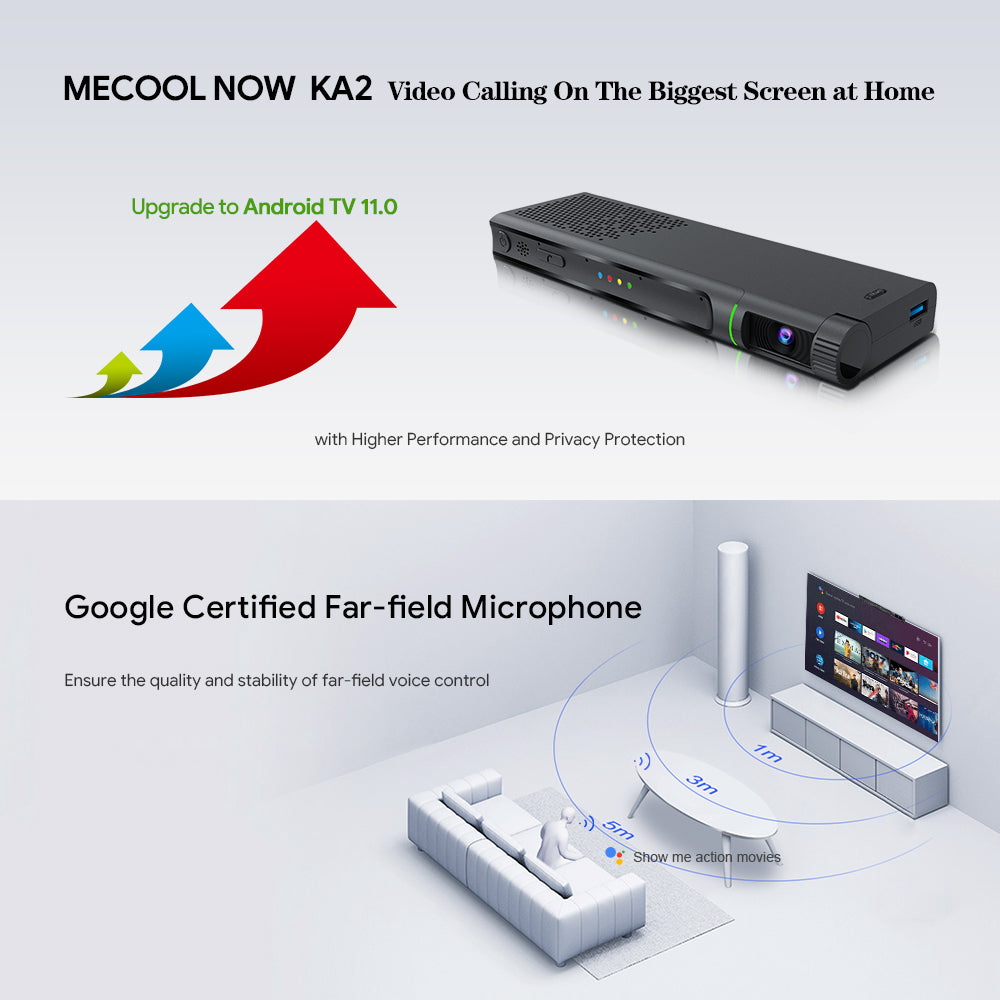 Other features of MECOOL NOW KA2:
*Easily video calls with friends and family via Google Duo on the biggest screen in your home, connecting with loved ones feels like being in the same room.
*key audio and video call answering/dial function, quite easy for the older generation.
*Google certified ATV Player, built-in streaming media content such as Youtube, Prime Video, and Google play.
*Built-in Google assistant, used for basic smart home controls.  
*Support taking HD Photos on TV. 
*Can be used as an HD video live broadcast device (Such as Tiktok).
Note: Currently only new stock devices of MECOOL NOW support Android 11.