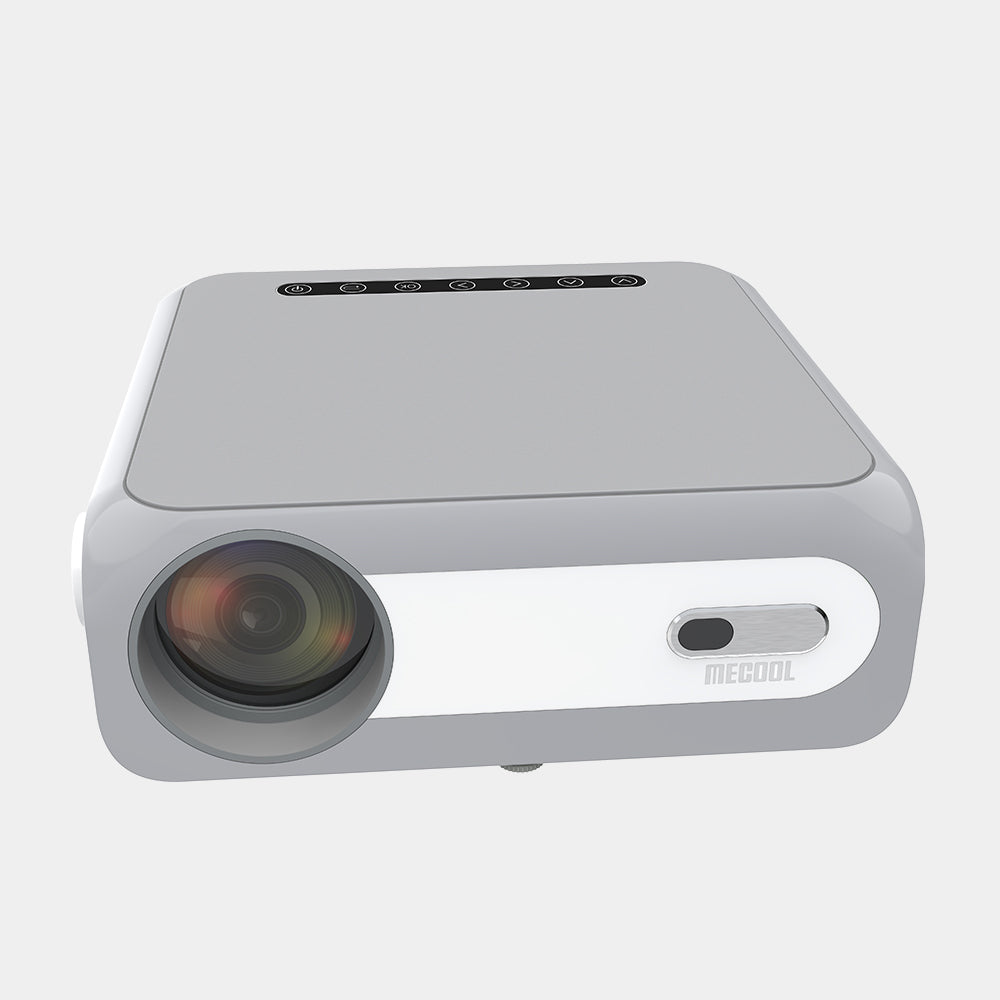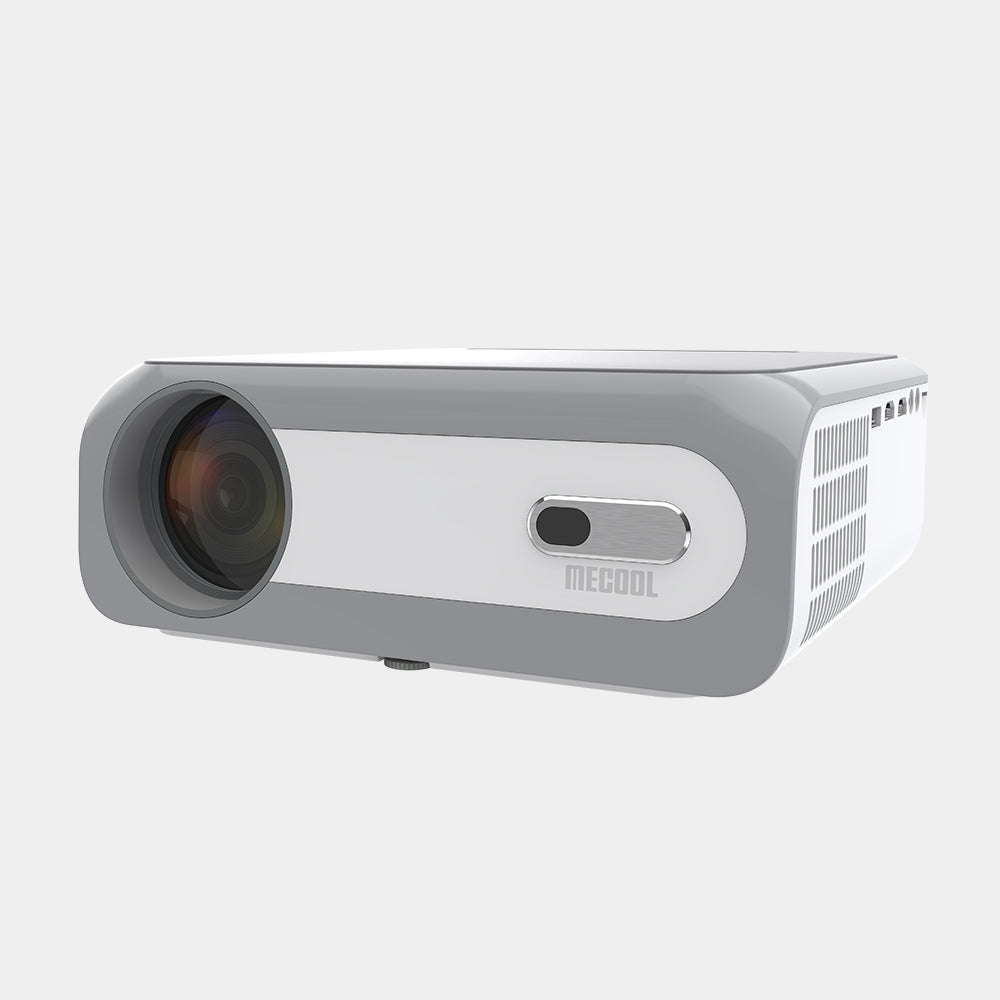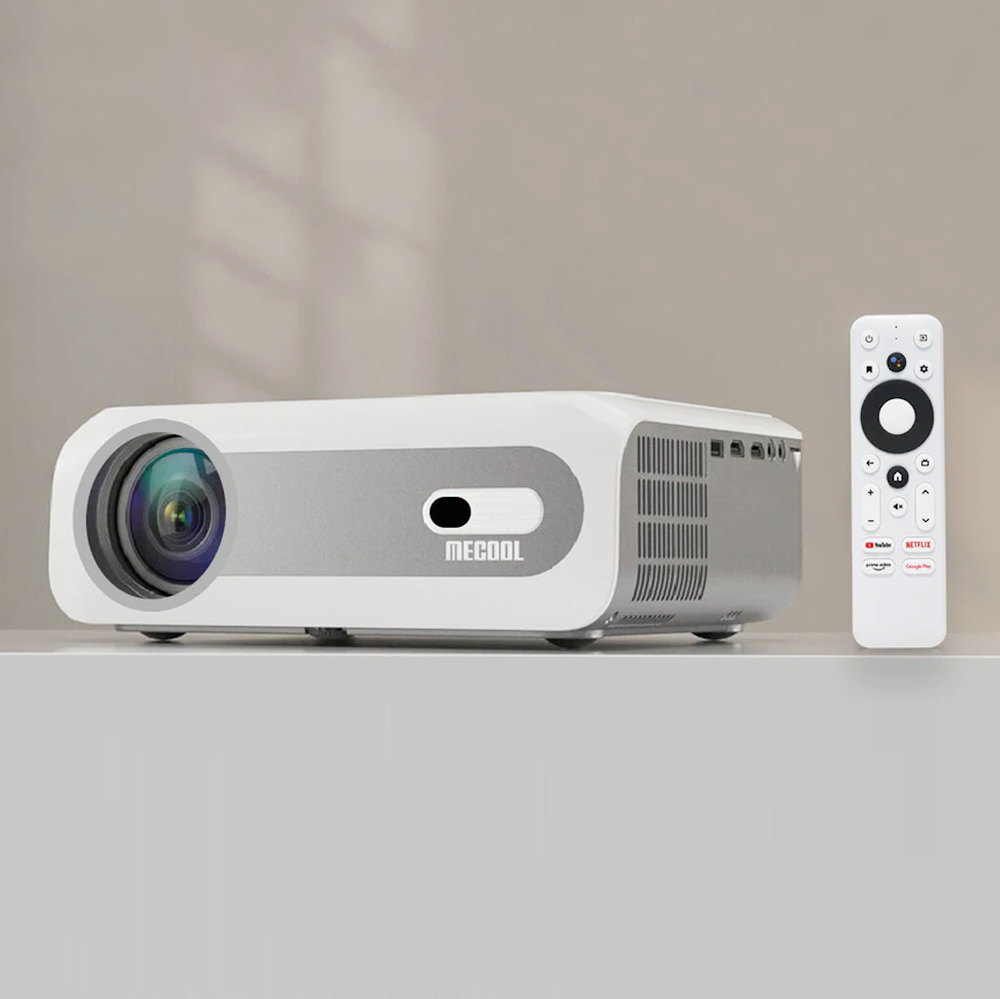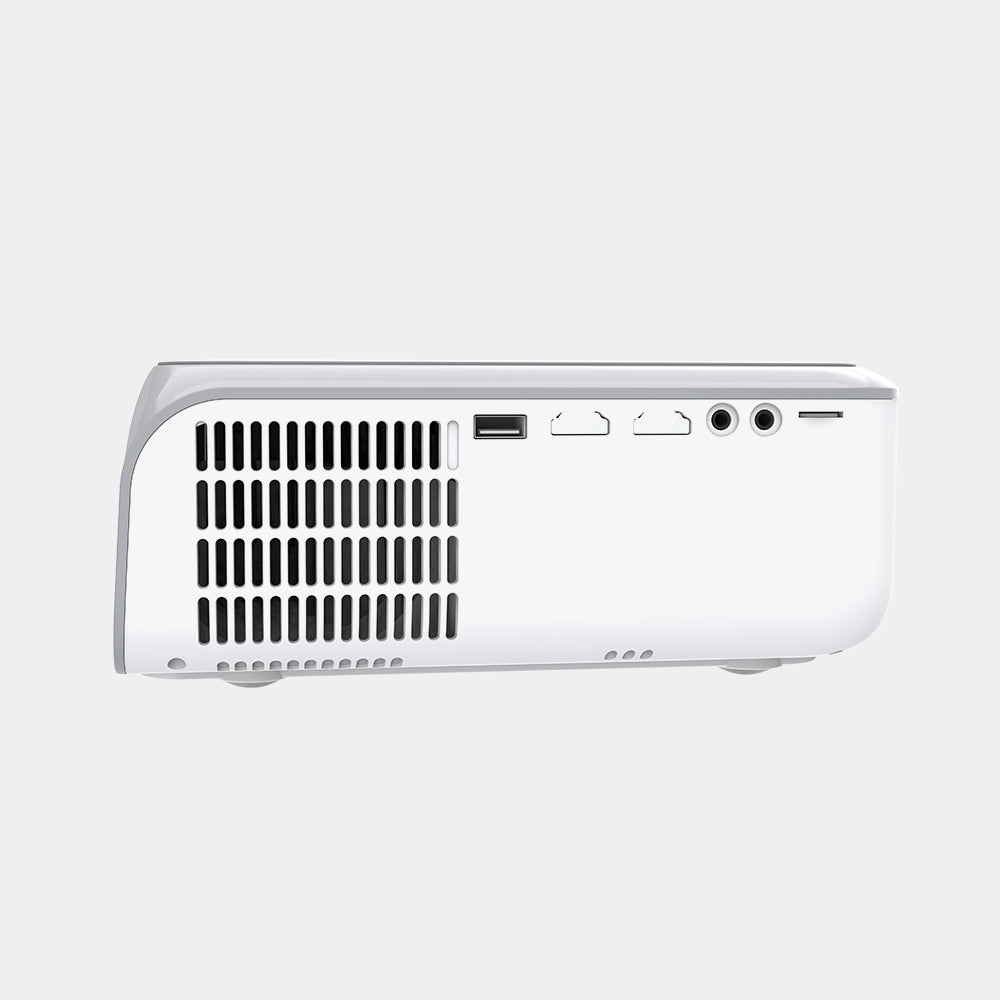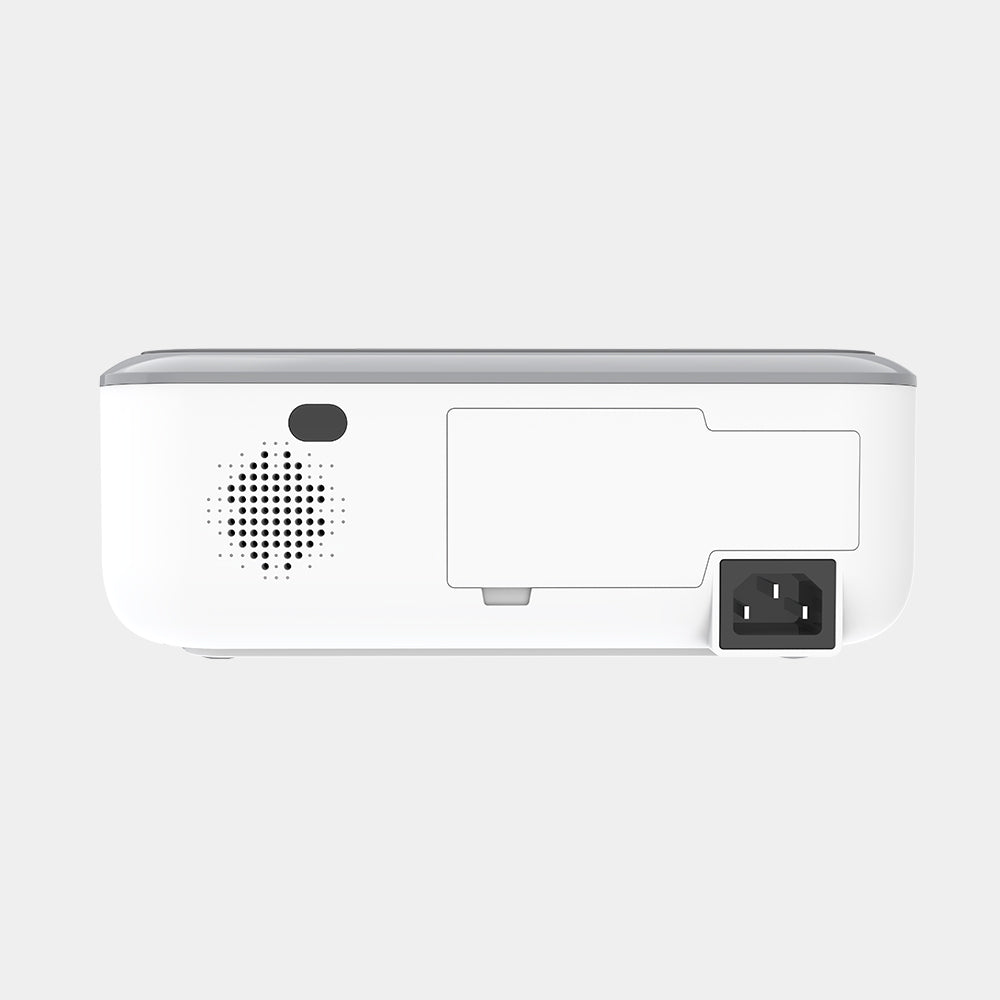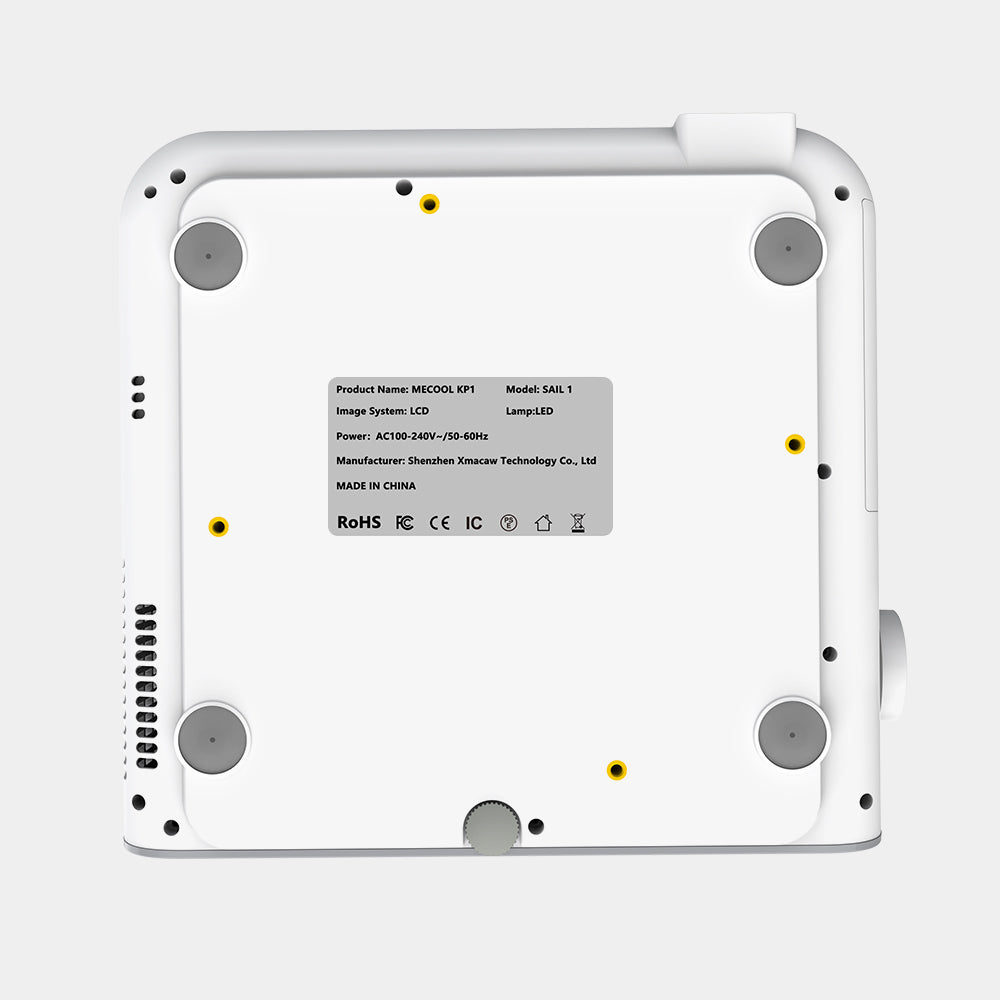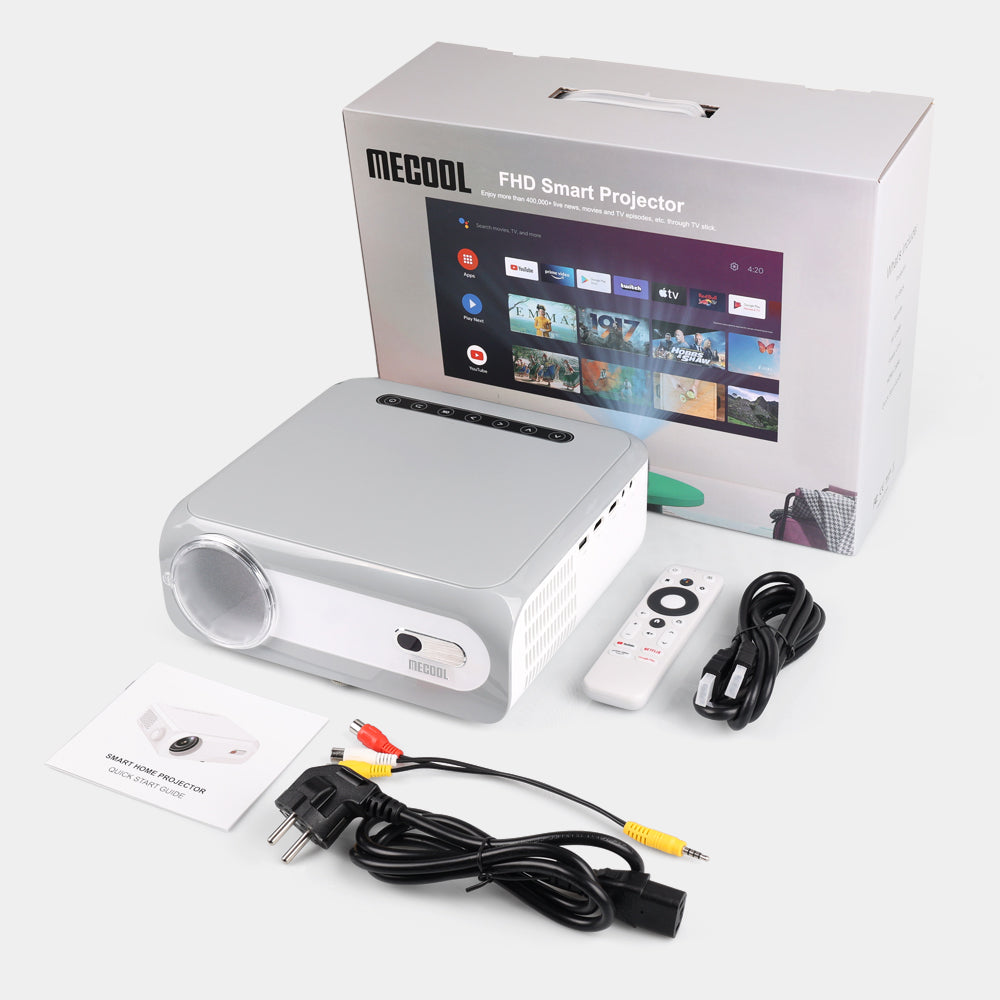 MECOOL KP1 Smart Projector
Native resolution of 1920x1080P and remarkable 700 ANSI Lumens brightness
Netflix Certified Android 11 TV Stick MECOOL KD5 built-in
400.000+movies and shows across streaming services
Up to 240 '' large screen& 5W speaker to create a immersive cinema experience
Product:
Projector with KD5 TV Stick

MECOOL KP1 is an FHD LCD projector, based on the latest LCD display technology with high brightness, the unique design of KP1 brings a perfect combination between the projector and  Android TV HDMI Stick MECOOL KD5, which enables the device a real Smart Projector, you can easily enjoy Netflix, YouTube, Disney+ and other over 7000 apps available in Google Playstore.

Key Features
*MECOOL KP1 with a native resolution of 1920x1080P and remarkable 700 ANSI Lumens brightness, provides sharp and detailed images and provides you with an immersive home cinema experience.
*Android TV 11 service in-side with official approval of premium apps like Netflix and Prime Video, enjoy endless TV programs, movies, sports events, etc.
*Up to 240 '' Large Screen & Compatible Multi Devices, Adjust keystone correction and zoom function by remote control. Equipped with HDMI/USB/TF card/audio ports, easily connect to PS5/PC/Smartphone/Tablet/TF card, etc.
*Equipped with ± 50°keystone correction, which supports vertical and horizontal image correction, you can easily get the correct image.
*High-quality speakers: Designed with a 5W speaker, to create an immersive experience.
Mecool KP1
Muy buen brillo, entrega rápida y excelente calidad de imagen para pantalla de menos de 100".
En resumen un buen producto.
Failded Delivery
I will never purchase another product from this vendor after your failure to remedy the theft of projector during delivery to which a police report was filed nor will I purchase this device or any other devices from any other carriers of your products.
Regards, One P*ssed Off Dissatisfied Customer
MECOOL KP1 Smart Projector
Great product
I watched several video reviews for similar products and I'm very pleased with the Performance so far.
Good image during day time, decent sound, great image when dark.
Definitely I don't regret purchasing this KP1
Mecool Kp1 5 estrellas
Recomiendo el mecool kp1 Smart proyector ,muy bueno, estoy contento con kp1 gracias
The product delivers!
The product is a great buy for the price. Be it picture quality, features, OS or remote - all of them are great. I think MECOOL has nailed this one.
The only downside is the fact that native OS does not allow you to download multiple apps. However it can be easily overcome if you buy a streaming device like amazon FIRE TV Stick or something.
Era lo que esperaba
Buenos materiales y potencia lumínica. Recomendado