Many people are waiting for the launch of MECOOL KD3, as it is the first 4K streaming device that runs Google TV. Some of you still have no idea about the difference between Google TV and Android TV. Let's dive into it.
What is Android TV?
Android TV has been around since 2014 as Google's mature smart TV platform. Android TV is an Android operating system that Google developed for use on TVs,  digital media players, streaming sticks, soundbars, and more. It offers a wide variety of apps through the Google Play Store, including Netflix, Disney Plus, Spotify, YouTube, and Prime Video. There are also a number of live channels available on Android TV, including NFL, ABC, and Bloomberg TV, as well as varieties of gaming apps.
What is Google TV?
Google TV was officially announced in 2021, In reality, Google TV is a new and upgraded interface that sits on top of the Android platform. Android will maintain its role as an effective operating system whilst Google TV becomes the front-facing element for your TV. Google TV is essentially a rebranded version of Android TV with added features and a few Design optimizations.  It's smarter and meant to optimize the existing Android TV experience so that's it's more intuitive and useful.
Let's look at some of the new features for the Google TV upgrade.
User Interface
The biggest change with Google TV is the home screen. Unlike Android TV's older interface which uses row upon row of apps and content suggestions — the new Google TV interface puts content first. The new Google TV interface looks much cleaner, and easier for browsing thousands of movies, shows, and live TV channels from your subscriptions without having to jump between apps.  Based on what you watch, Google TV helps you discover what to enjoy next.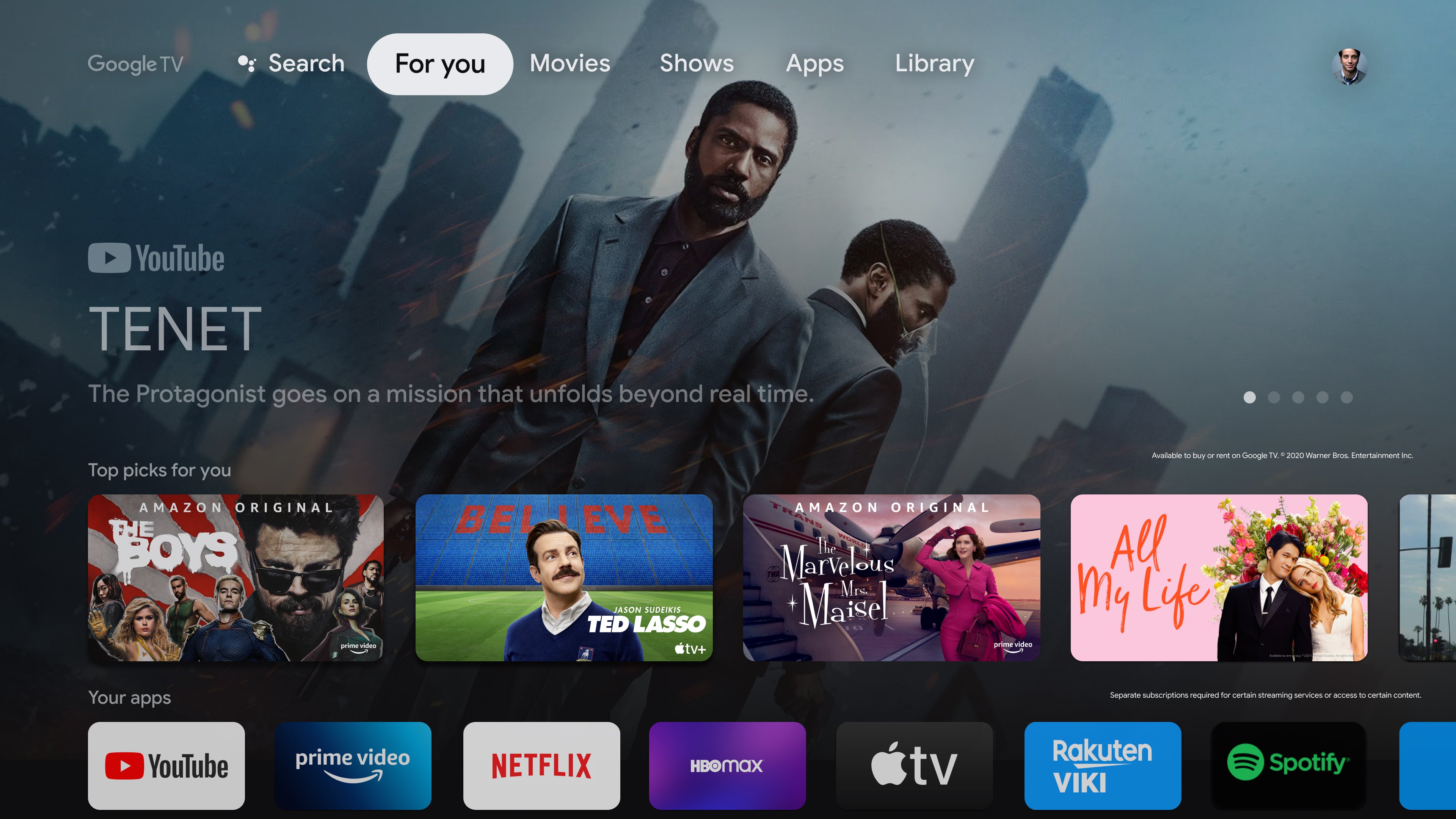 Add to your watchlist on the go
You can add TV shows and movies to your Watchlist from Google Search on your phone, tablet, or computer. They will then be easily accessible from the Google TV Home screen. The content is also available in the Google TV app.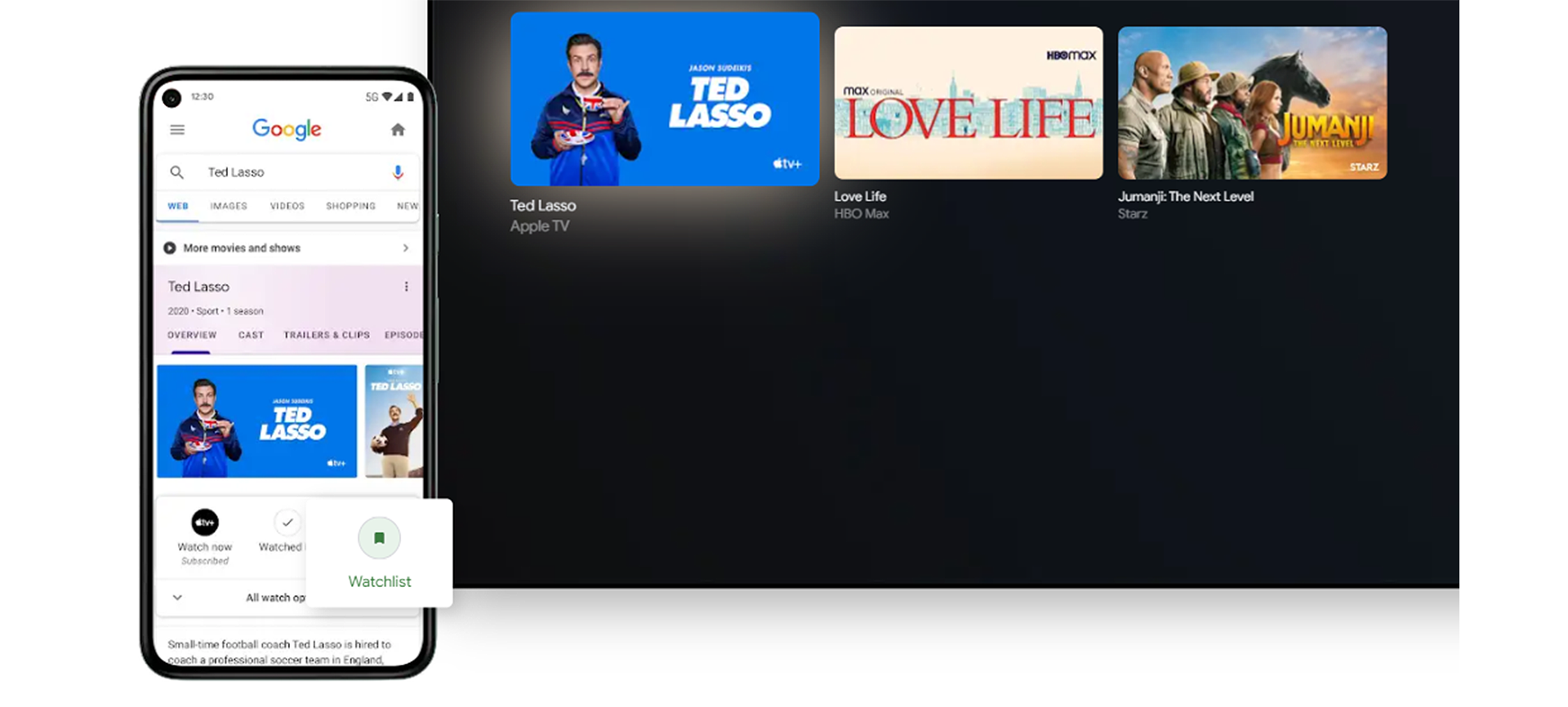 Live TV
From breaking news to the season finale, tune into live TV with just a click.
Family Link APP
If you have kids, you can create a channel just for them that only shows age-appropriate content. you can use the Family Link app to block and unblock apps, control which apps are used, control app activity by limiting how long they can watch and bedtimes.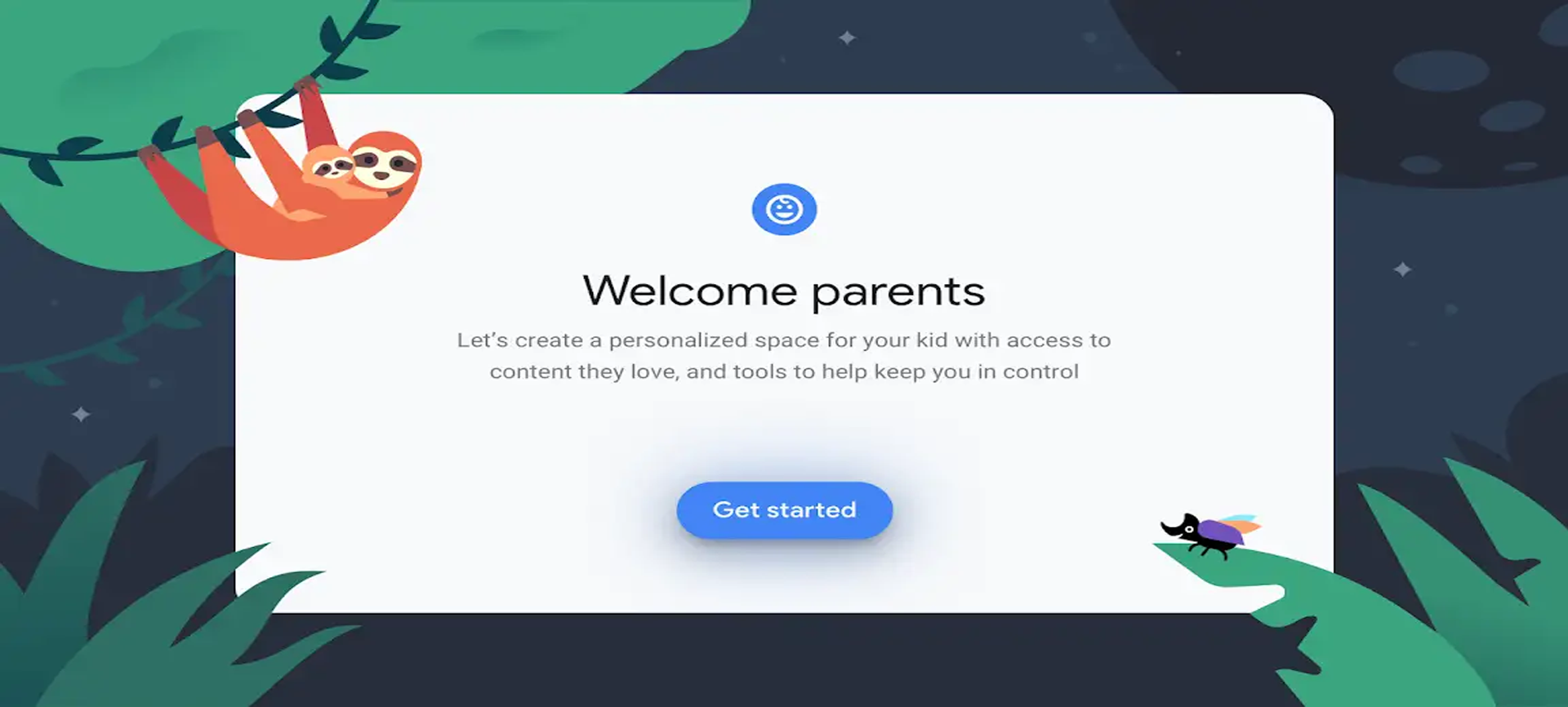 TV that goes beyond TV
Make your living room a theater. Easily control your lights, right from the TV screen. See what's happening outside. Enjoy those vacation photos. Ask the important questions.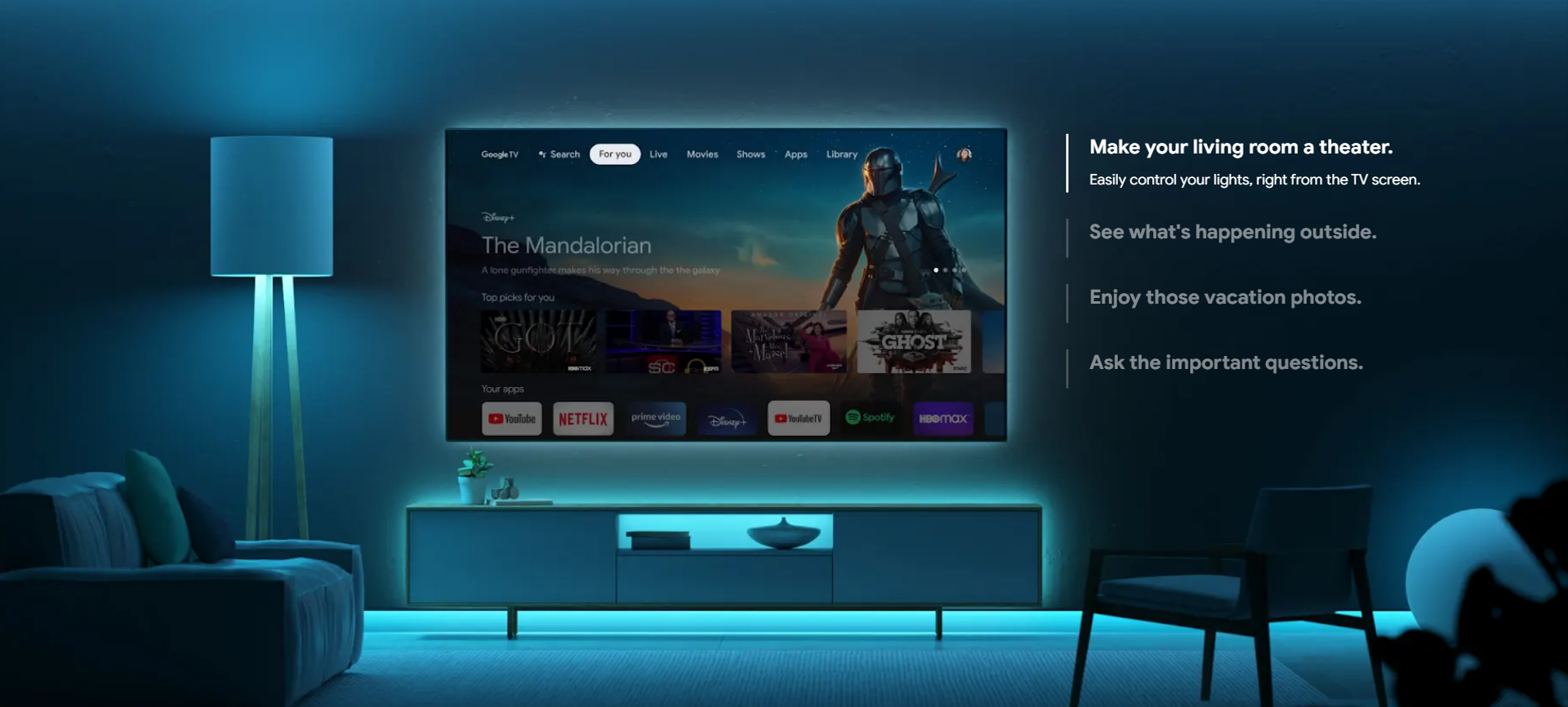 Note: Google TV OS may not be available in all countries, it depends on Google.