MECOOL Voice Control Remote For MECOOL KM2/KM2 PLUS Netflix Certified Android TV Box
Make the experience super simple for kids and families by turning on the TV, and launching the app with a simple click of a single button.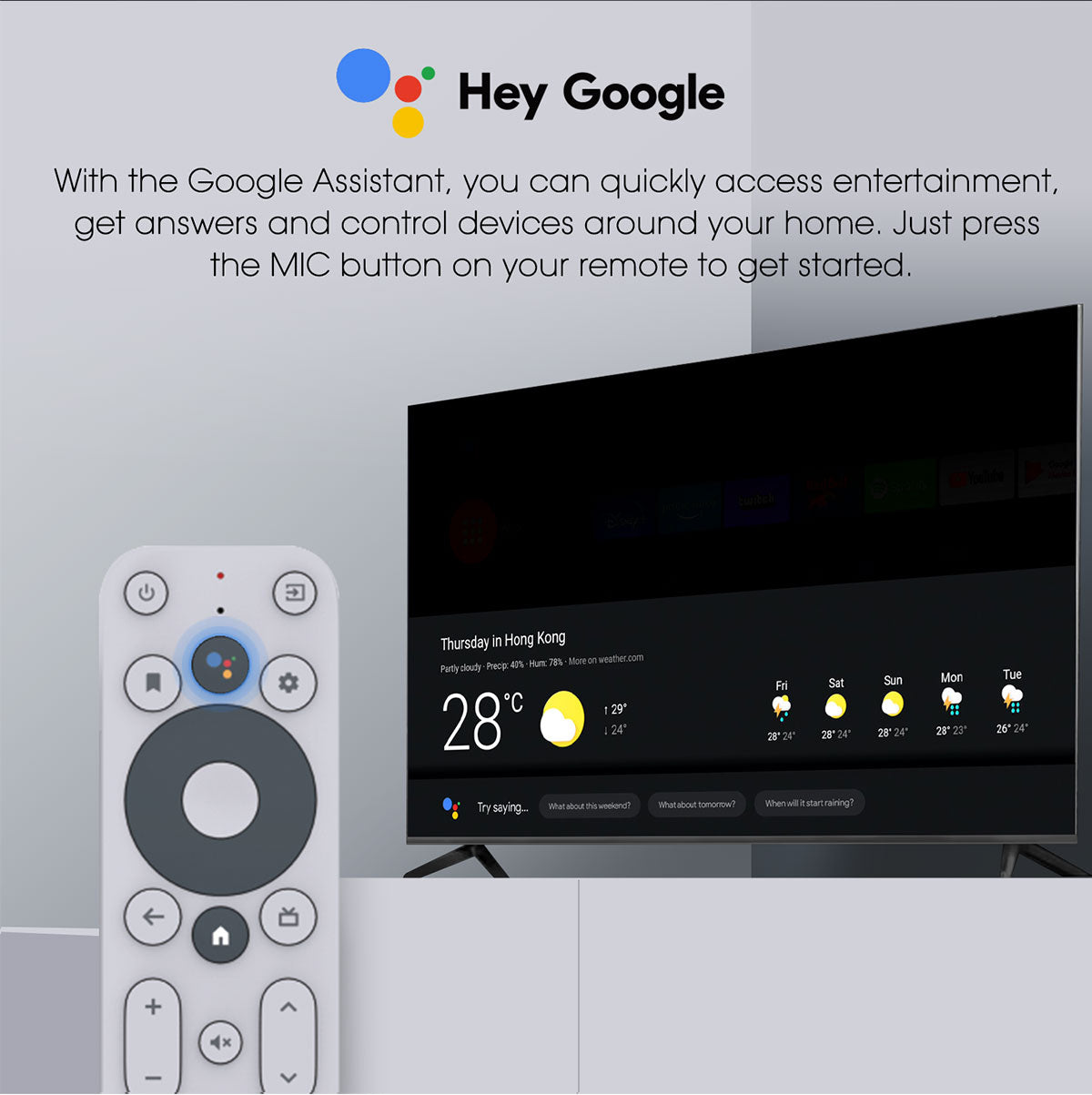 Works great as a substitute for the Chromecast / Google TV / Youtube TV remote - better ergonomics and includes channel up down!
MECOOL Voice Control Remote for MECOOL KM2/KM2 PLUS Netflix Certified Android TV Box
Great remote (w/ Chromecast with Google TV)
I actually got this to use with my Chromecast with Google TV. The official remote is fine, but the buttons are too easily pressed for a plastic shelled device that easily slides on couch fabric... suddenly you are sitting on it and your butt decided you're watching Netflix now.
This MECOOL remote's buttons are rubber and take a little bit more force to actuate them. Combined with the lower sliding potential, this remote is exactly what I was looking for! As a bonus, I can actually press the buttons without picking it up off the couch. The official remote is so curved on the sides that it rolls out from under your finger's button press attempt.
Some of the buttons don't do anything on the Chromecast with Google TV, but the ones that do provide feature parity to the OEM remote. Useless buttons are a small price to pay in exchange for solutions to all my other concerns though. Much recommend if you have the same Google TV remote gripes... maybe it can solve some of our other first world problems too!
(I hope it's okay that I don't have a MECool KM2... the remote is great though!)
Additional remote for CCWGT
It would be the absolute best if you could get ALL of the buttons on the remote to work.
Brilliant service and product
Everything is excellent use this company