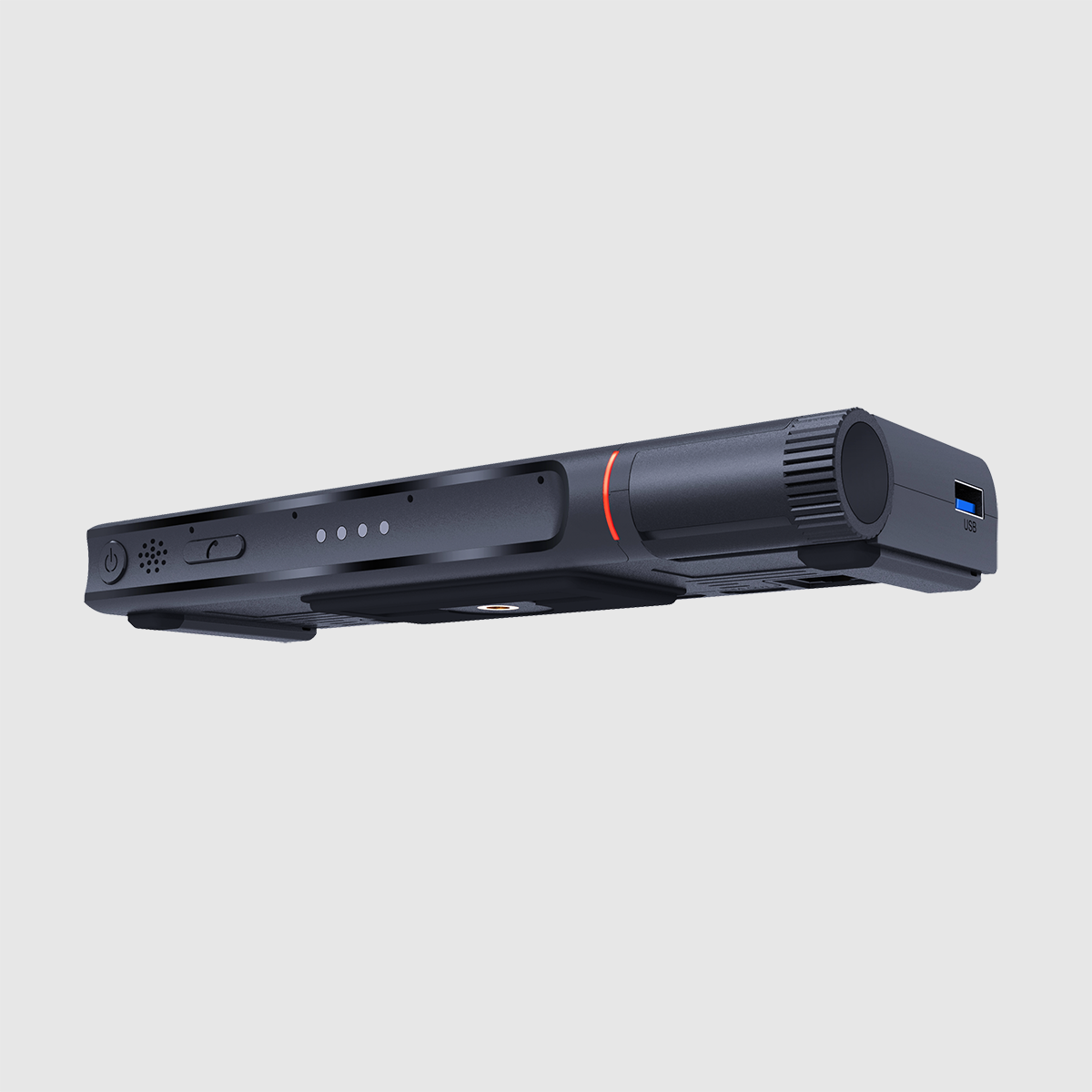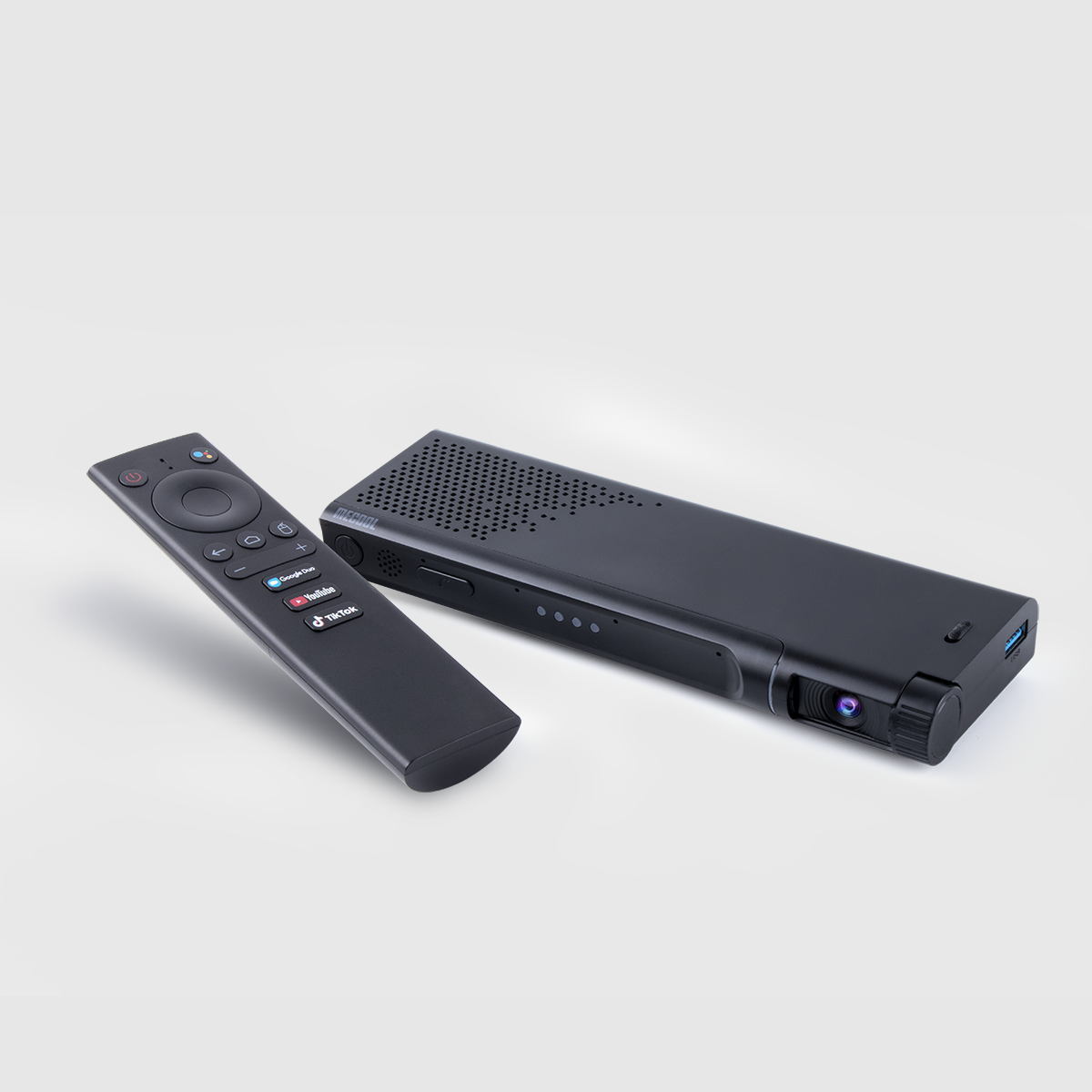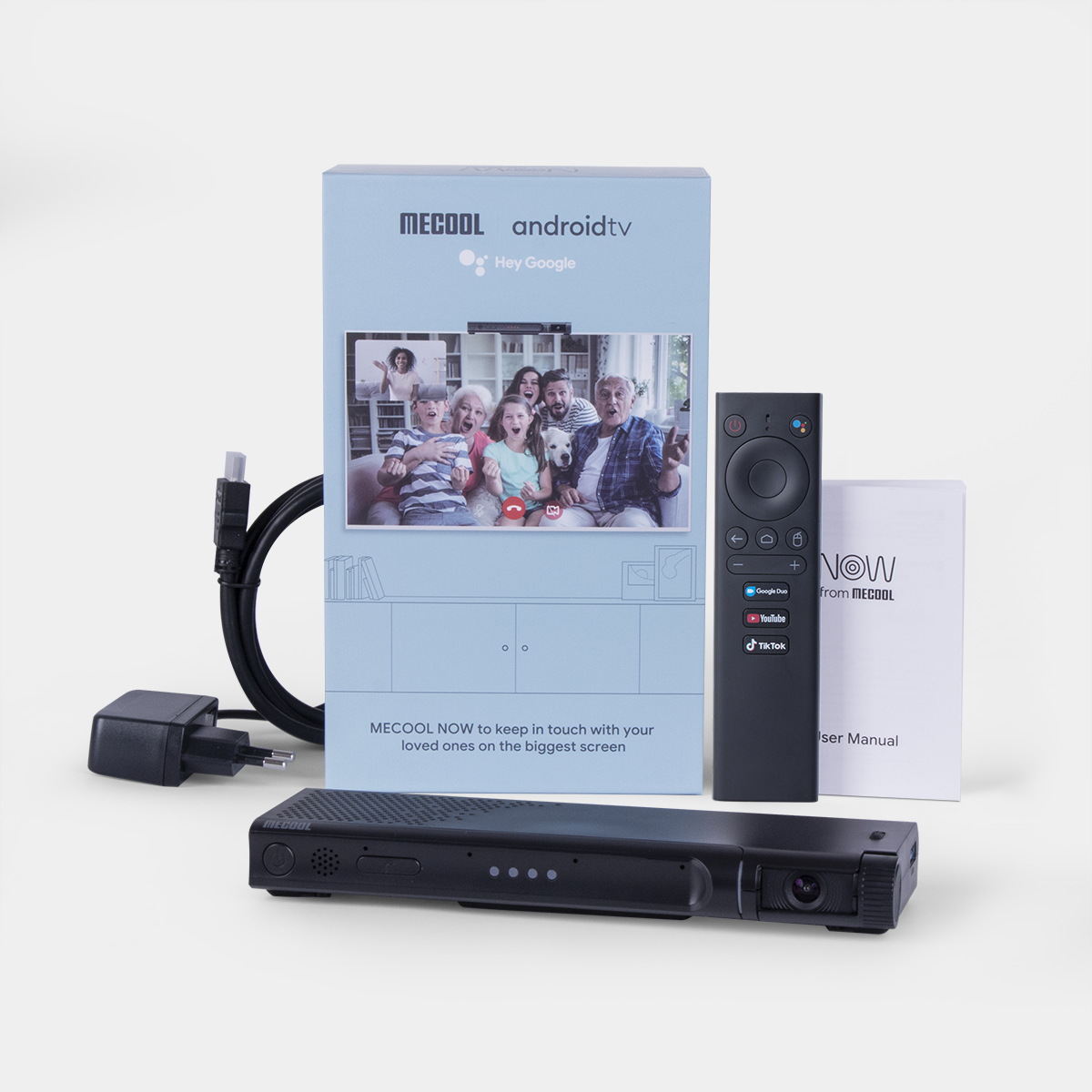 MECOOL Now KA2 Google Certified Video Calling on TV
Make TV-based Video Call Easier,Seniors and Children Friendly
Built-in Google voice assistant, connect Google's smart ecosystem
1080P camera, take HD photos and videos and share to your smartphone or other devices
Top streaming apps on your demand, enjoying TV shows and movies with Youtube, Disney+, Prime video, and more
Privacy protection design

 Main Features:
*Easily video calls with friends and family via Google Duo on the biggest screen in your home, connecting with loved ones feels like being in the same room.
*One-key audio and video call answering/dial function, quite easy for the older generation.
*Google-certified ATV Player, built-in streaming media content such as Youtube, Prime Video, and Google Play.
*Built-in Google assistant, used for basic smart home controls.  
*Built-in ZOOM, support home office.
*Support taking HD Photos on TV. 
Note: The best calling distance is within 5 meters.
It doesn't support installing the applications via U disk, Cloud, or third-party application store.
Accessories
1* Adapter (5V2A)
1* Gift Box
1* BT voice remote control
1* HDMI Cable
1* User Manual
Note: Some countries can only use one type of charger, please make sure the specification of the charger can be used in your country before making the order. we don't take responsibility if you buy the wrong charger specification.
MECOOL Now KA2 Google Certified Video Calling on TV
Limited Access to something you own? Not for me!!
If you are prepared to pay just for the video calling feature then it's ok, nothing special. But you purchase an item and then you are limited to what you install, sorry not for me . Where is the freedom in that?
MECOOL Now KA2 Google Certified Video Calling on TV
MECOOL Now KA2 Smart Camera Google Certified Video Calling With TV Box
2021 Mecool Now - Almost Perfect
The set-up was easy. The navigation is a breeze. The functionality is perfect - as long as you use Google Duo.
Areas for improvement: (1) Get a license for Netflix, (2) get a license for Google Meet or Zoom.
All in all, very capable and very good product.
Thank you for your support. We will continue to work hard and provide better products and services
Works Great
Shippied fast. Works great. I received excellent video quality reports from my callers. Purchased a second to send to my grandkids.
It works
It s nice to see the family on the big screen, using Duo. The Google systems work well also. I used HDMI in and out so I could us one remote to answer or call. However using HDMI in and out to the tv my cable channels lose picture and sound 2 times every minute, making it impossible to use it this way. I ended up having to go directly into another HDMI bypassing the best part of the adverted system. To answer or call on Duo I have to use my cable remote to select tv input. Select the HDMI port then use Mecool Now remote to answer call. Not very convenient. Other than that it work okay.