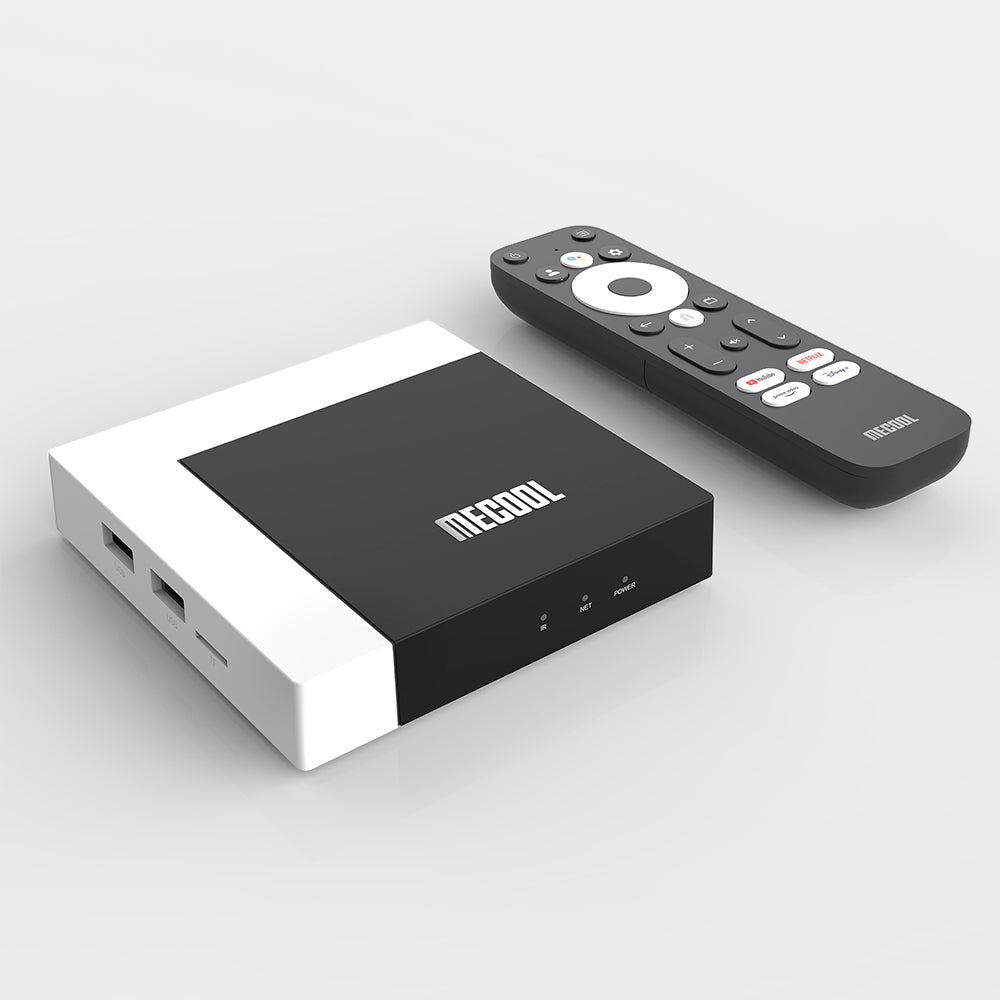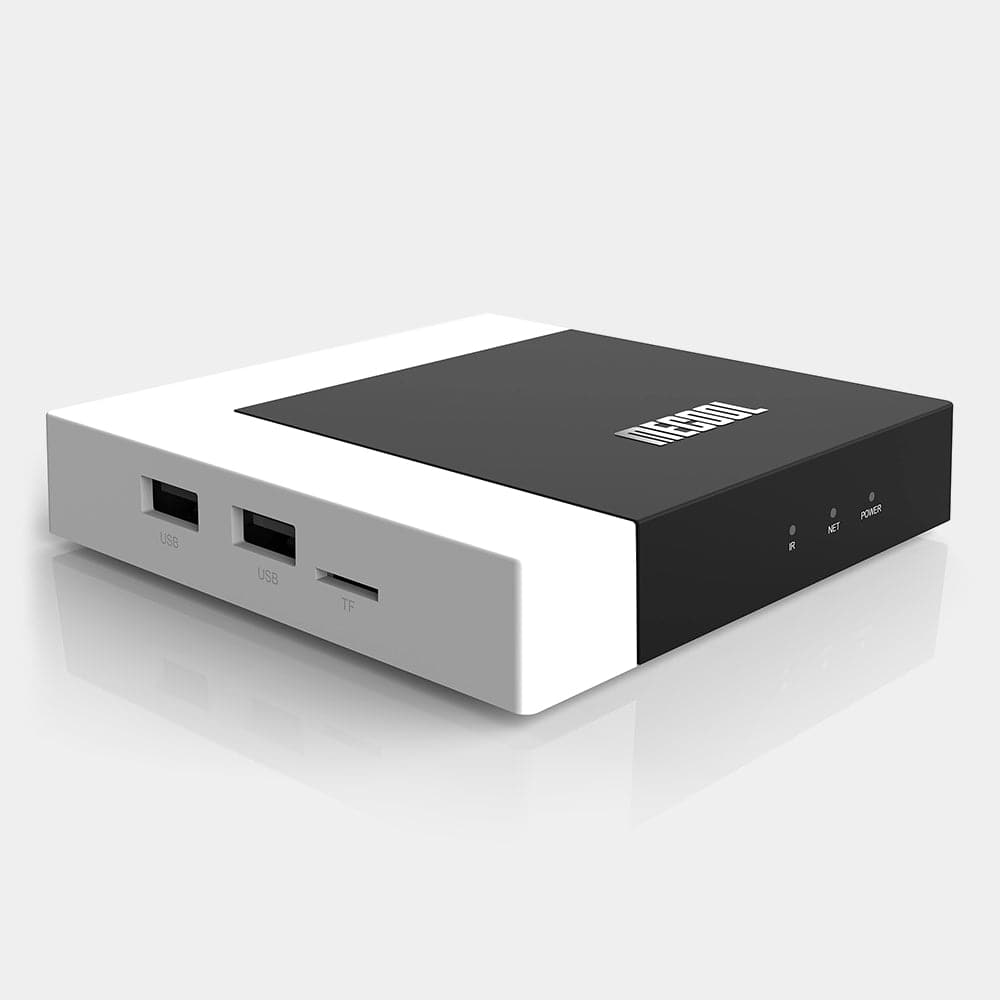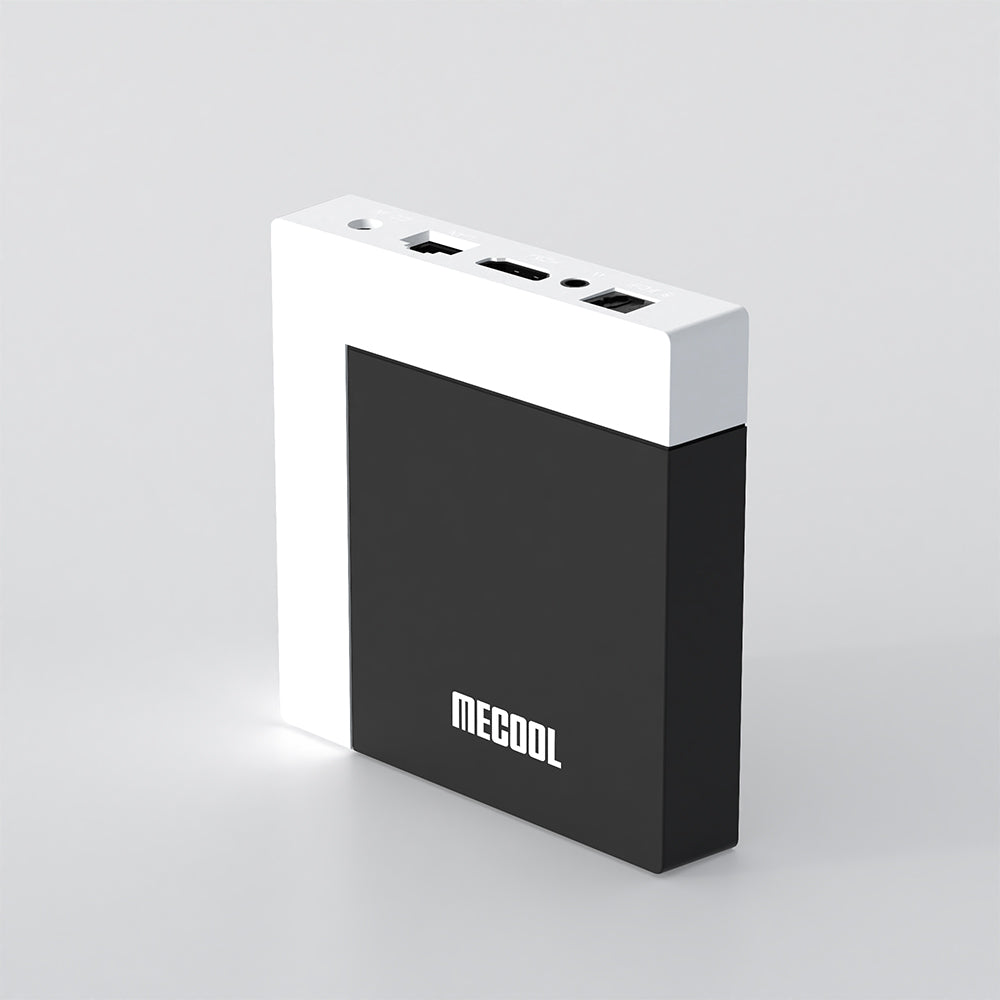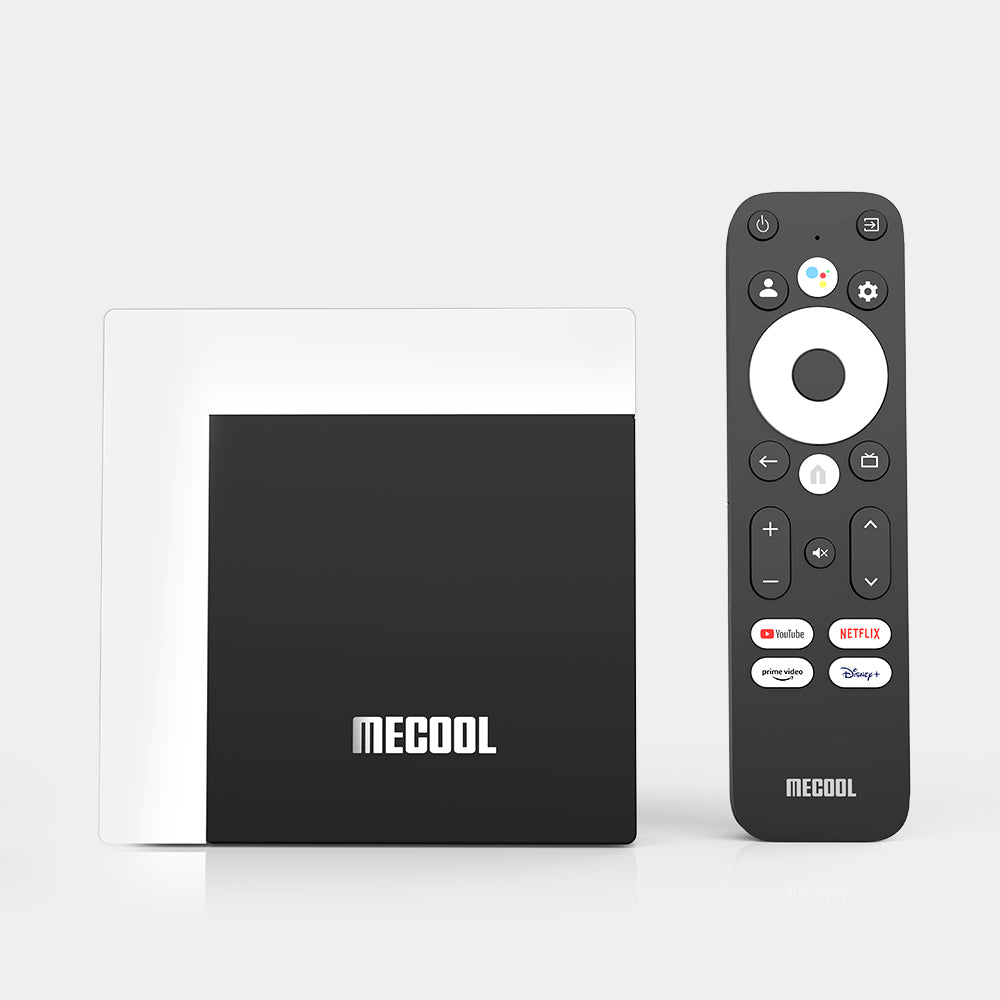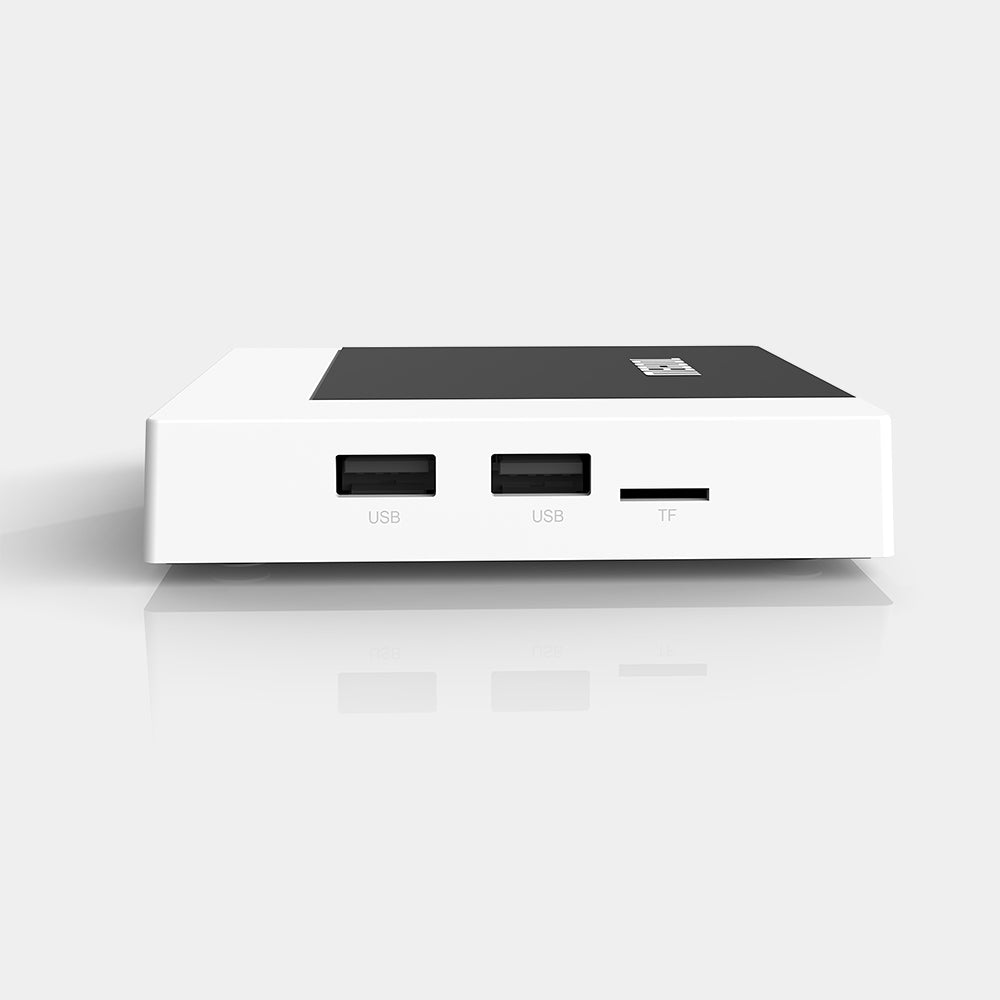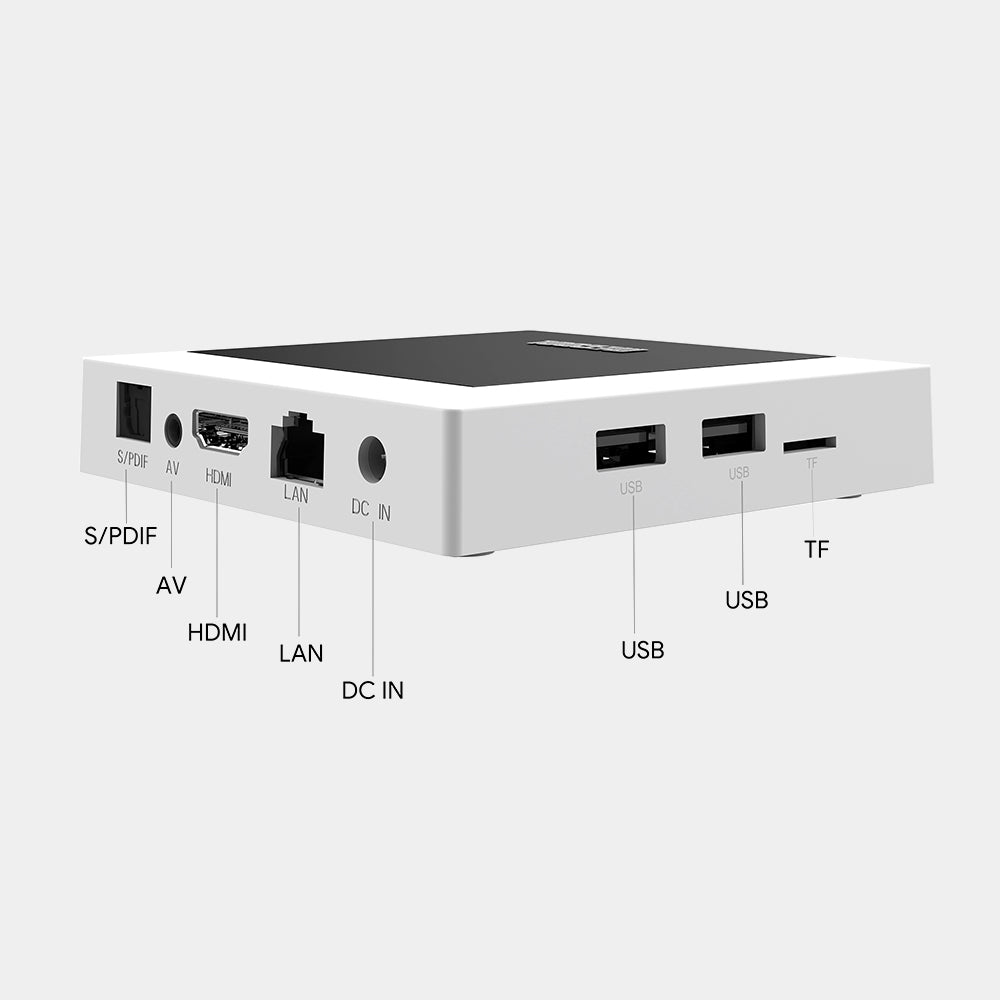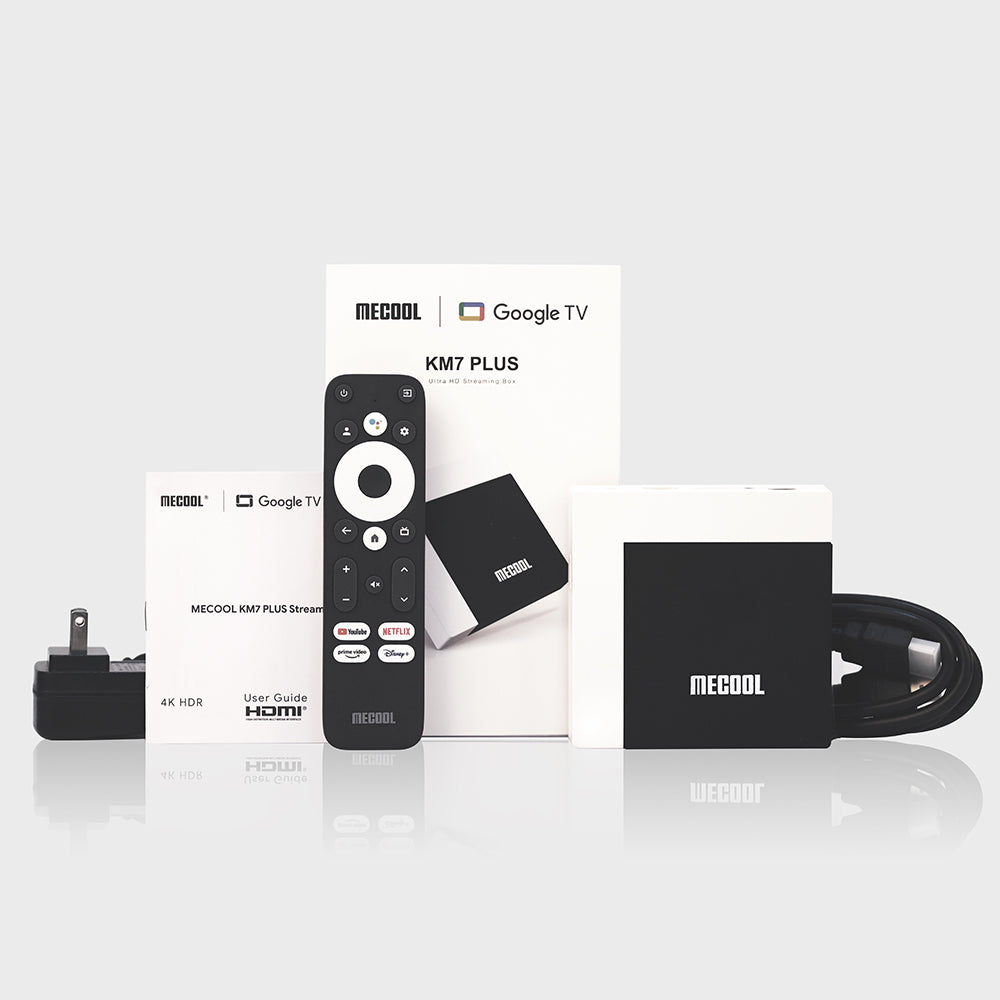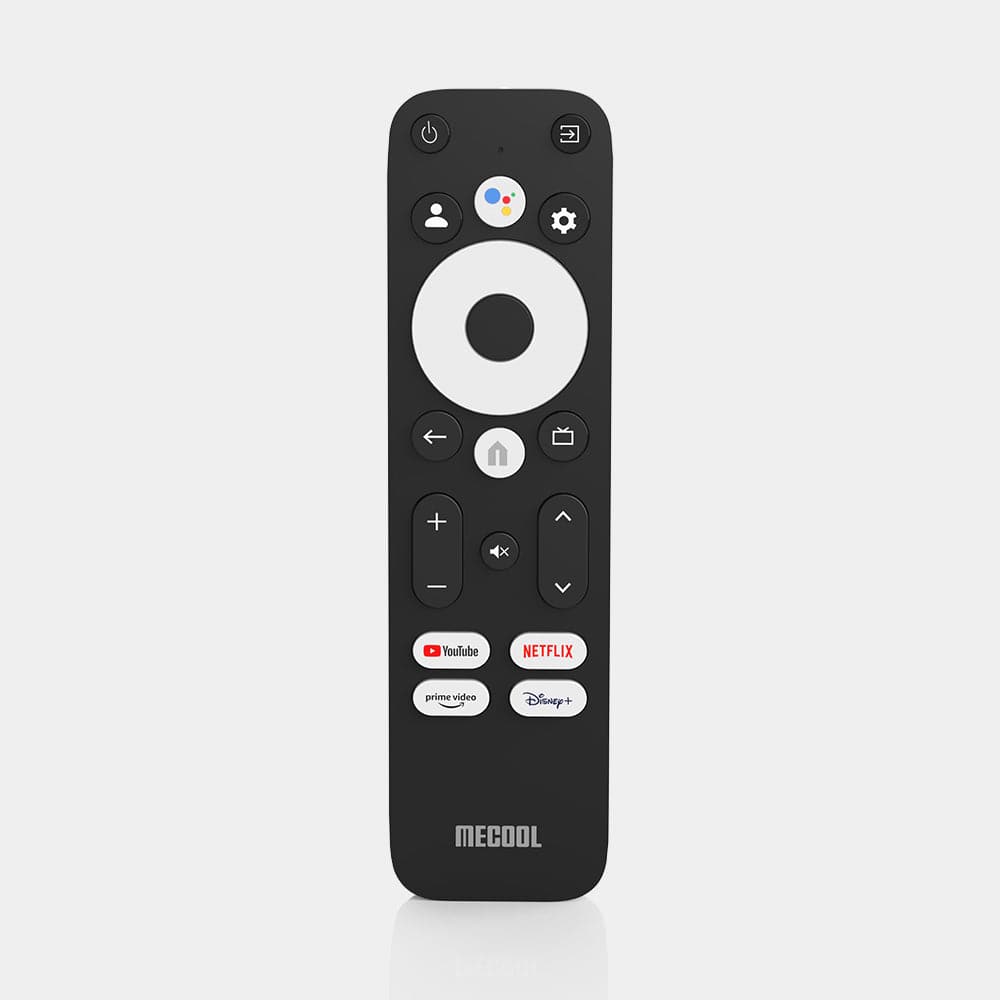 MECOOL KM7 PLUS TV Box
Netflix & Prime Video Certified
Android 11.0 Google TV system
Google Assistant and Chromecast Built-in
2GB DDR4 +16GB EMMC
Support thousands of Apps for the big screen with Google Play Store
Built in lots of content and entertainment, such as YouTube, Disney Plus, etc

MECOOL KM7 PLUS is a 4K streaming set-top box powered by Amlogic S905Y4 Quad-Core A35 with AV1 HDR, running on the Android 11.0 GTV Google TV system. Built-in lots of content and entertainment, including 4K Netflix, YouTube, Prime Video, Disney Plus, etc, stream what you love!
Google TV
MECOOL KM7 PLUS, as it is the first 4K streaming box that runs Google TV. Google TV is essentially a rebranded version of Android TV with added features and a few Design optimizations. The new Google TV interface looks much cleaner, and easier for browsing thousands of movies, shows, and live TV channels from your subscriptions without having to jump between apps. Based on what you watch, Google TV helps you discover what to enjoy next.
Enjoy 4K Netflix on your TV
With Netflix-certified 4K TV Box MECOOL KM7 PLUS, you can enjoy the high clarity of Netflix's extensive library of feature films, documentaries, TV shows, anime, and award-winning Netflix originals on your big TV Screen. Watch as much as you want, anytime you want.
A World of Content and APPS
Award-winning originals, Live news & sports, Classic favorites, Kids & family entertainment via the app of YouTube, Prime Video, Netflix, Disney+, and more. It's all right here.
4K HDR
Features the latest 4K HDR technology and high-speed 4K processing for up to 60fps playback. Watch videos in detail like never before with select HDR content. Witness scenes and characters come to life in vivid contrast, color, and clarity. Enjoy an ultra-high-definition, lifelike viewing experience.
Chromecast Built-in
Cast your favorite entertainment apps— streaming movies & TV shows, music, games, sports, and more— from your phone, tablet, or computer to the TV. Stream your favorite entertainment on a big screen.
OK GOOGLE
With Google Assistant, you can quickly access entertainment, get answers, and control devices around your home. Just press the MIC button on your remote to get started.
Note: Some countries can only use one type of charger, please make sure the specification of the charger can be used in your country before making the order. we don't take responsibility if you buy the wrong charger specification.
Amazing!!!!
Can't live without it. Go get it!
MECOOL KM7 PLUS
Excelente Box, rápida e com excelnte apresentação...apenas devia ter uma melhor recepção de internet, os 1000Mb era o ideal.
DON'T WASTE YOUR MONEY
Neither picture nor sound are that good. Picture is fuzzy; not crisp and clear at all. Sound is low, even when volume turned way, way up. Since you have to pay return shipping to China it isn't worth the risk.
Have Not Received My Unit
I have no review to write about yet because 8 haven't received my unit yet. I says it's been sitting at my post office for about three weeks now and I have no tracking number to show my post office even though I have ask for one from MeCool. Once I get the unit then I will re-post a review.
Movistar España no se ve
Mivistar aplicacuon no funciona. Carga todo pero no se ve el canal, ni imagen ni sonido
Gracias
KM7 Plus
Haven't used, have a Fire TV (Alexa), and no one will tell me if it's compatible.