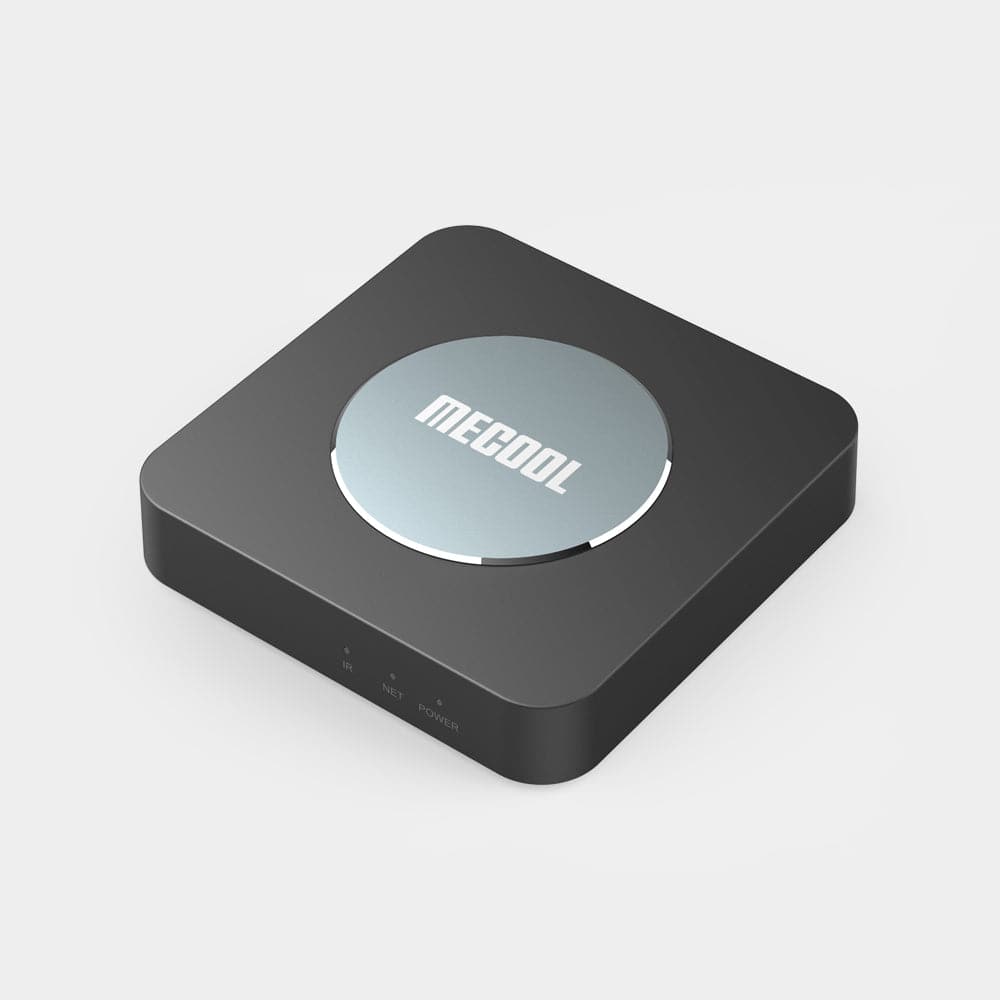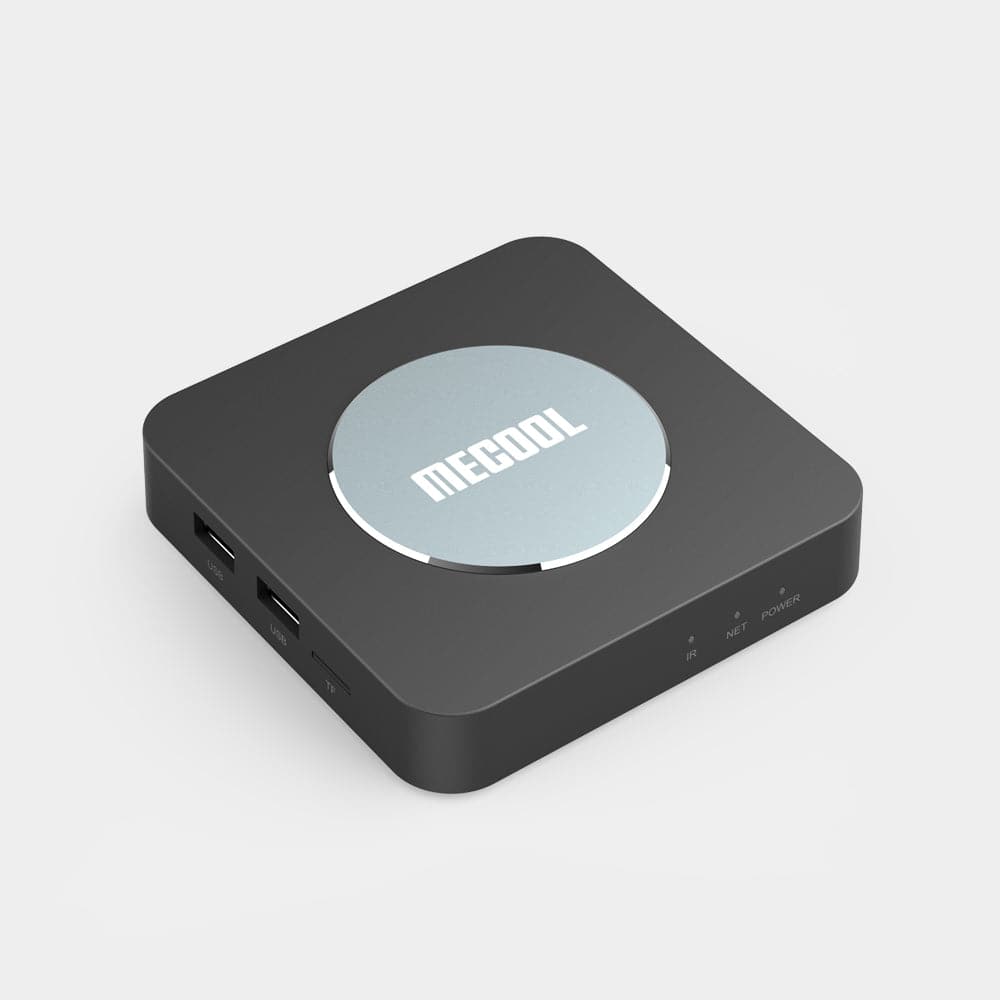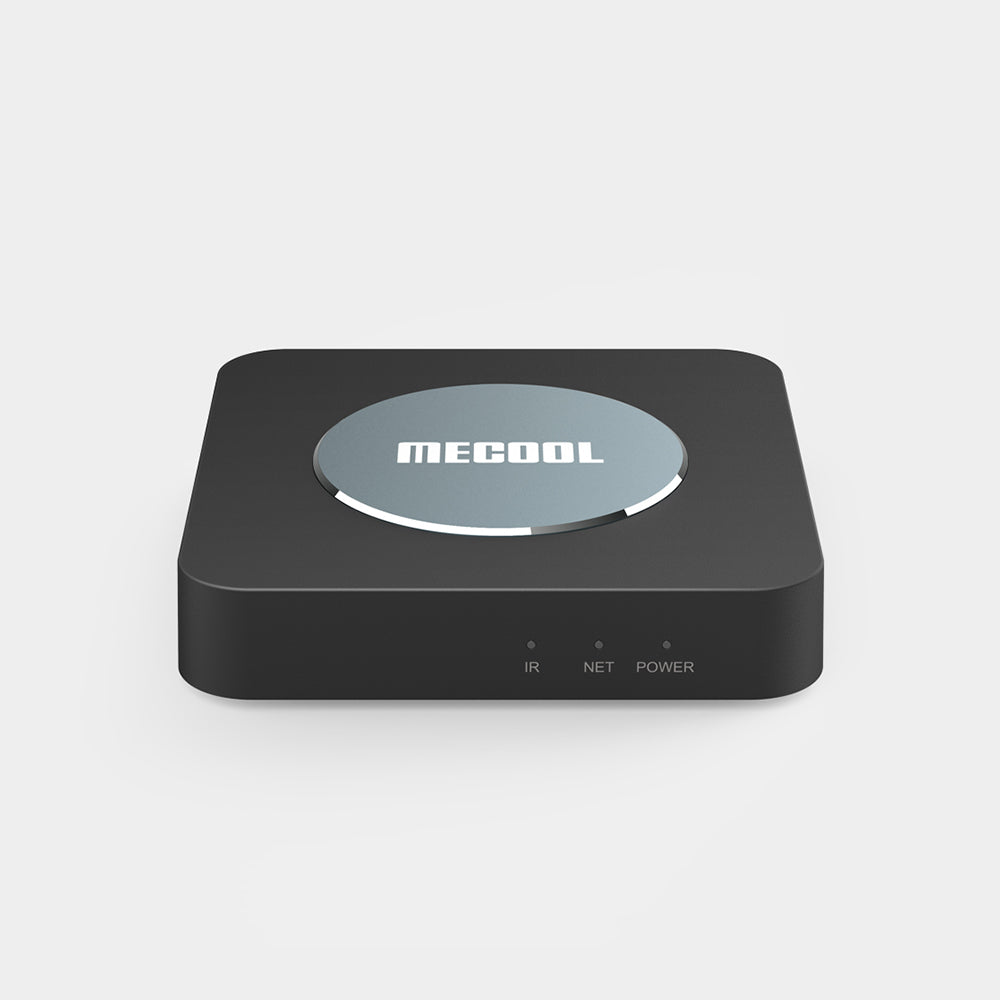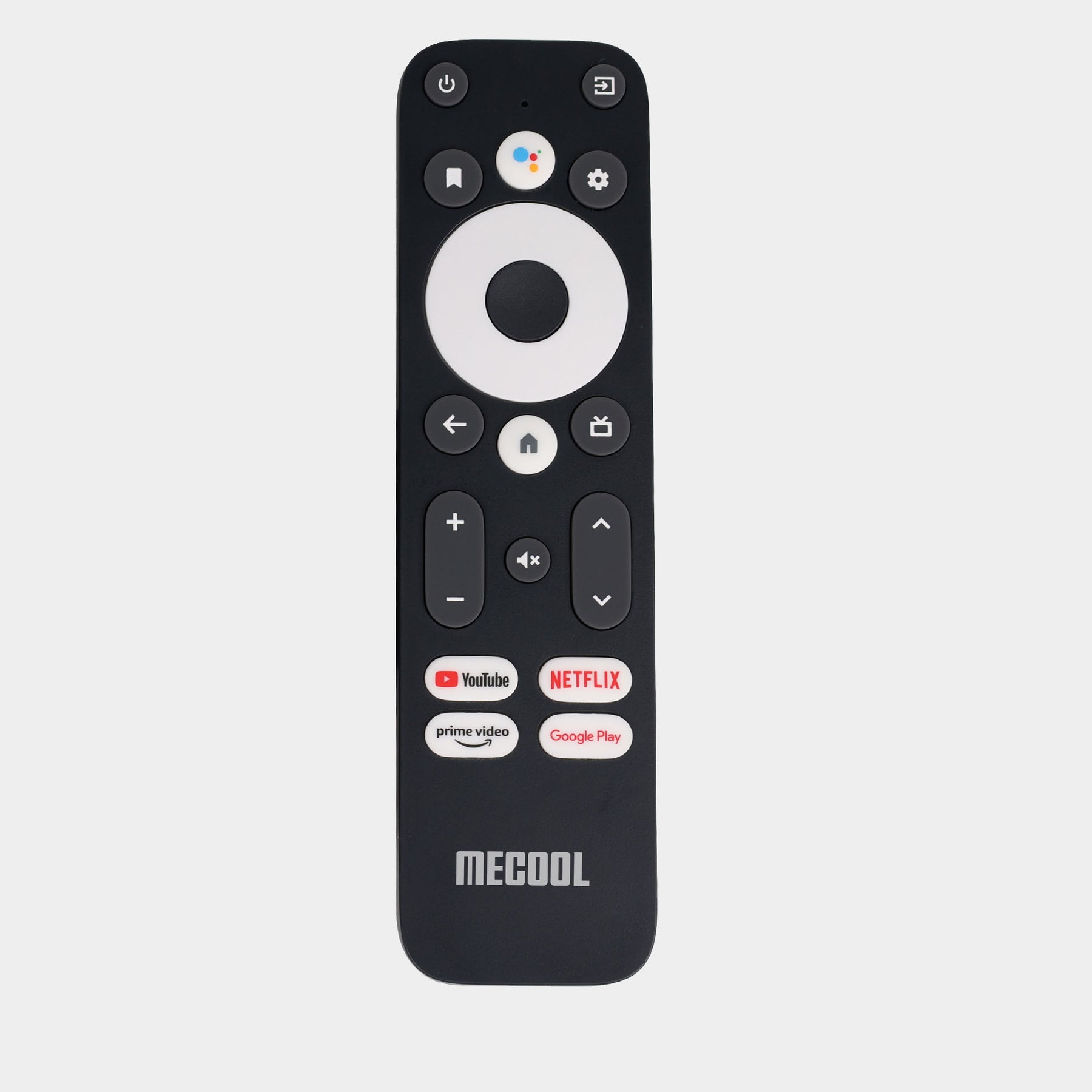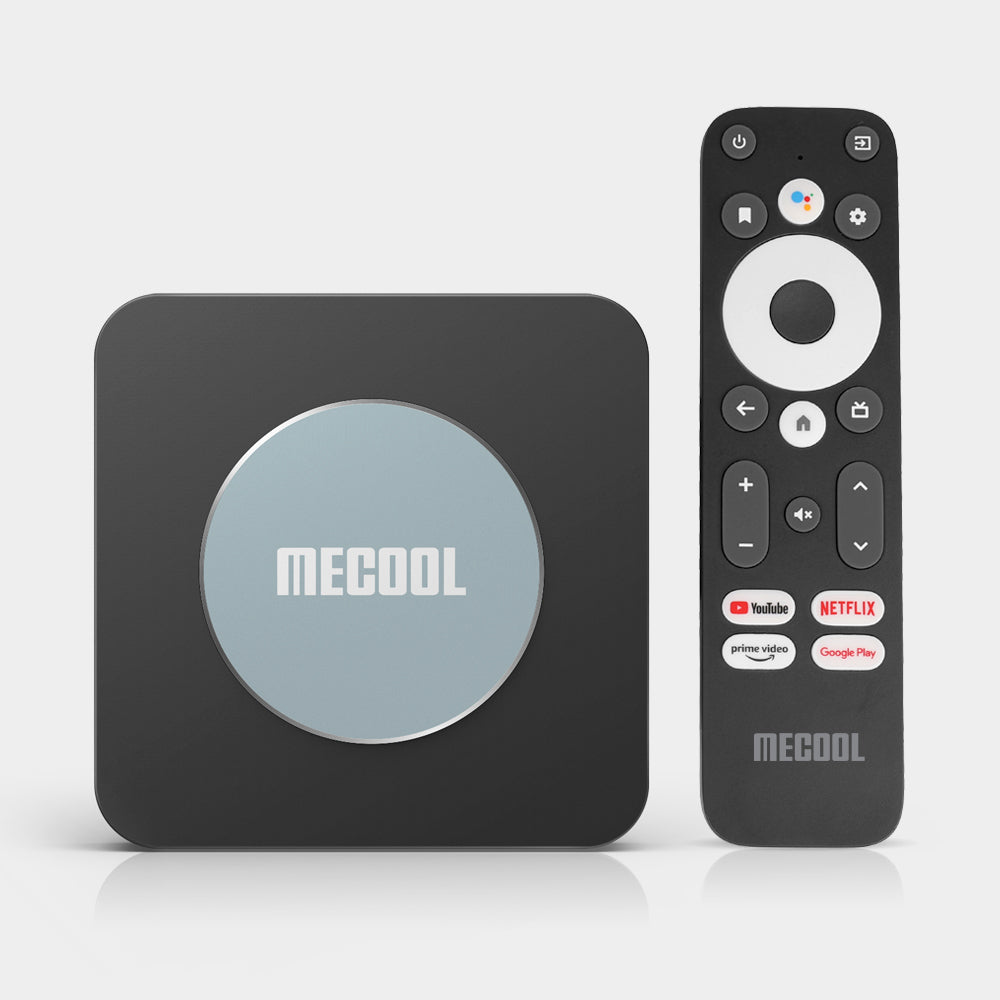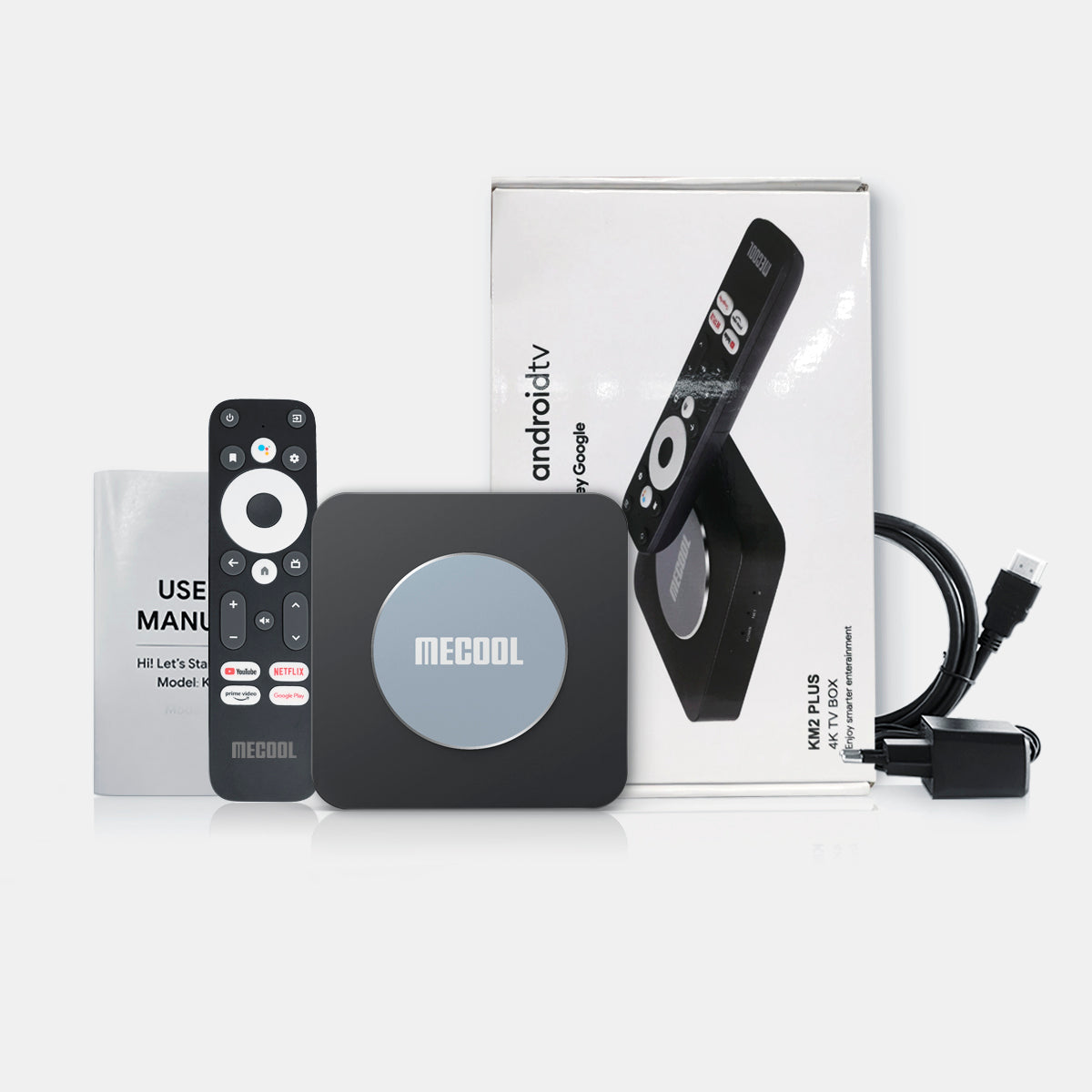 MECOOL KM2 Plus TV Box
Android 11 4K TV Streaming TV Box!
Netflix and Google-certified Android TV Smart Box
Powered by s905x4-B Quad-Core A55 CPU with AV1 HDR
4K Netflix Youtube Prime Video Supported
4K Ultra HD Streaming Android IPTV Player Vstro Player
2GB RAM 16GB ROM

MECOOL KM2 PLUS Netflix and Google-certified Android TV Smart Box are powered by S905X4-B Quad-Core A55 CPU with AV1 HDR. Runs on the latest Android TV system Android 11. Built-in lots of content and entertainment from the Android ecosystem, including 4K Netflix, YouTube, Prime Video, Disney Plus, etc, delivering a world of content the whole family can enjoy.

Main Features:
●Netflix certified 4K TV Box, you can enjoy high clarity Netflix films, and TV Series on your big TV Screen.
●Enjoy the latest version of Android TV 11.0, perfect for home entertainment, home theater, business use, and more.
●Endless Android TV Apps on Google Play including streaming content projects from Netflix, Prime Video, Youtube, etc.
●Built-in Google Assistant, speak into the voice remote control, and you can quickly access entertainment, get answers, and control devices around your home.
● Easily cast photos, videos, and music from your phone, tablet, or laptop to your TV with Chromecast built-in. Enjoy the big-screen entertainment.
● Supports HDR10+, HDR10, and HLG HDR processing, and enjoys an ultra-high-definition, lifelike viewing experience.
●Support regular automatic upgrades.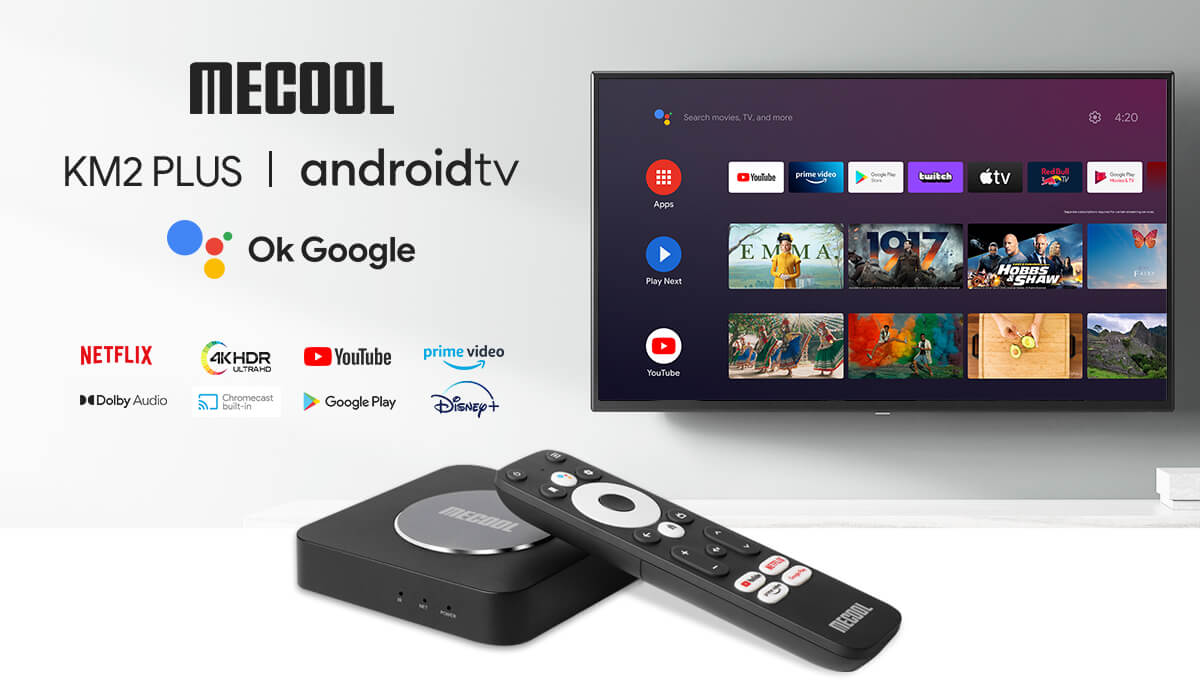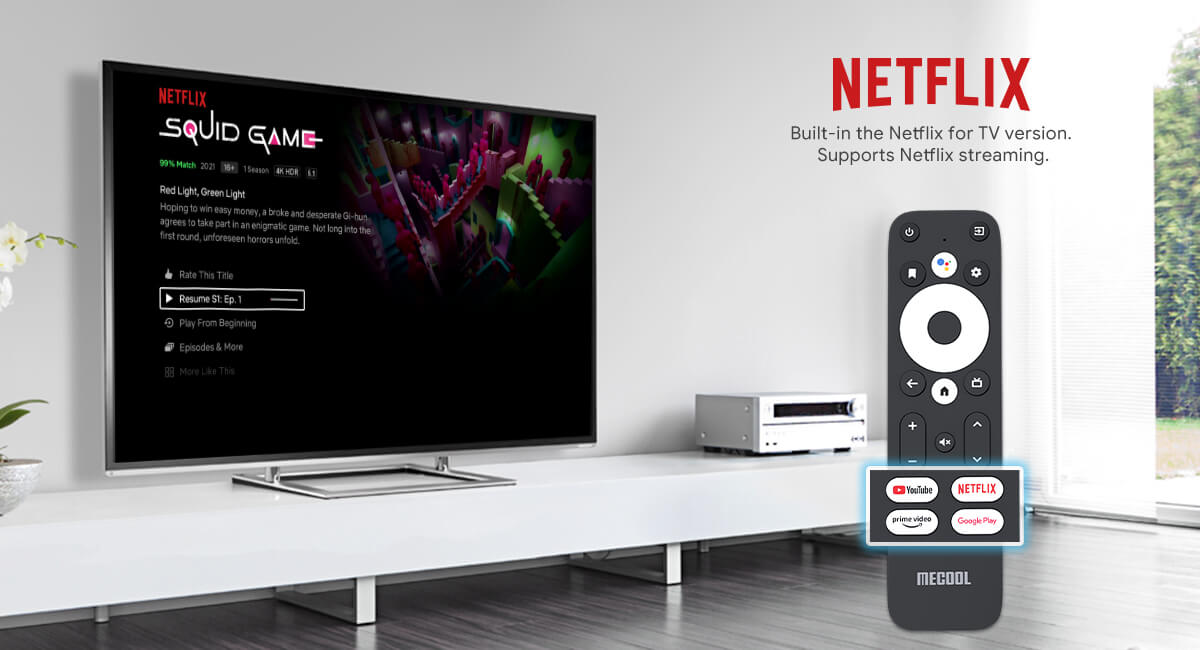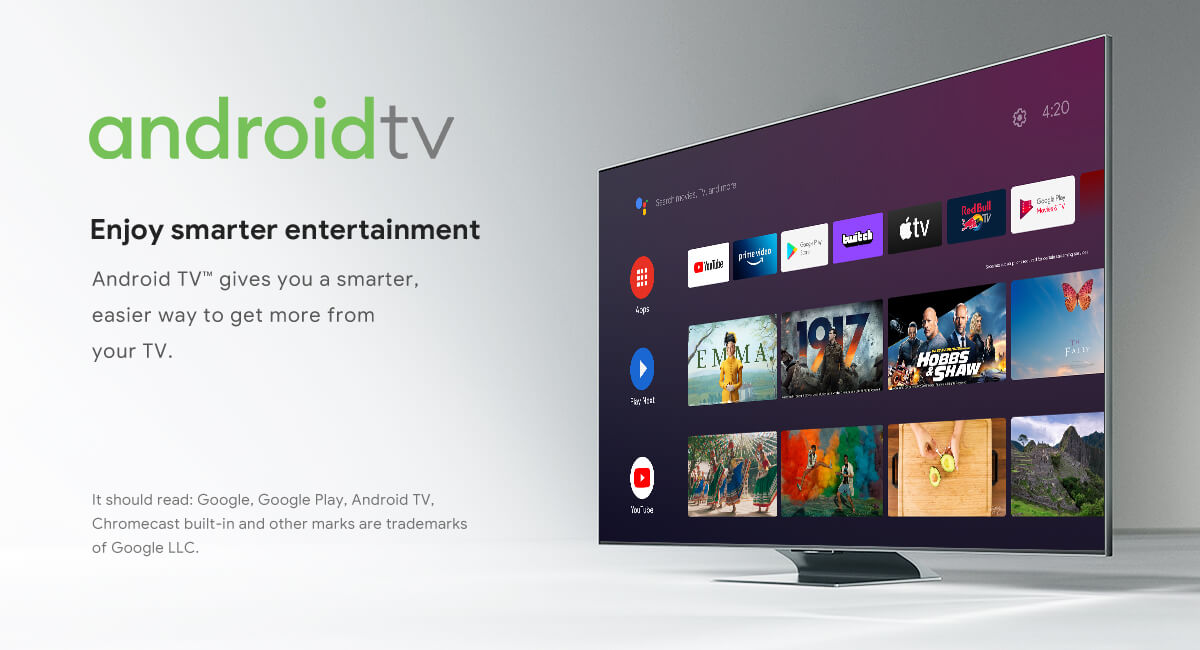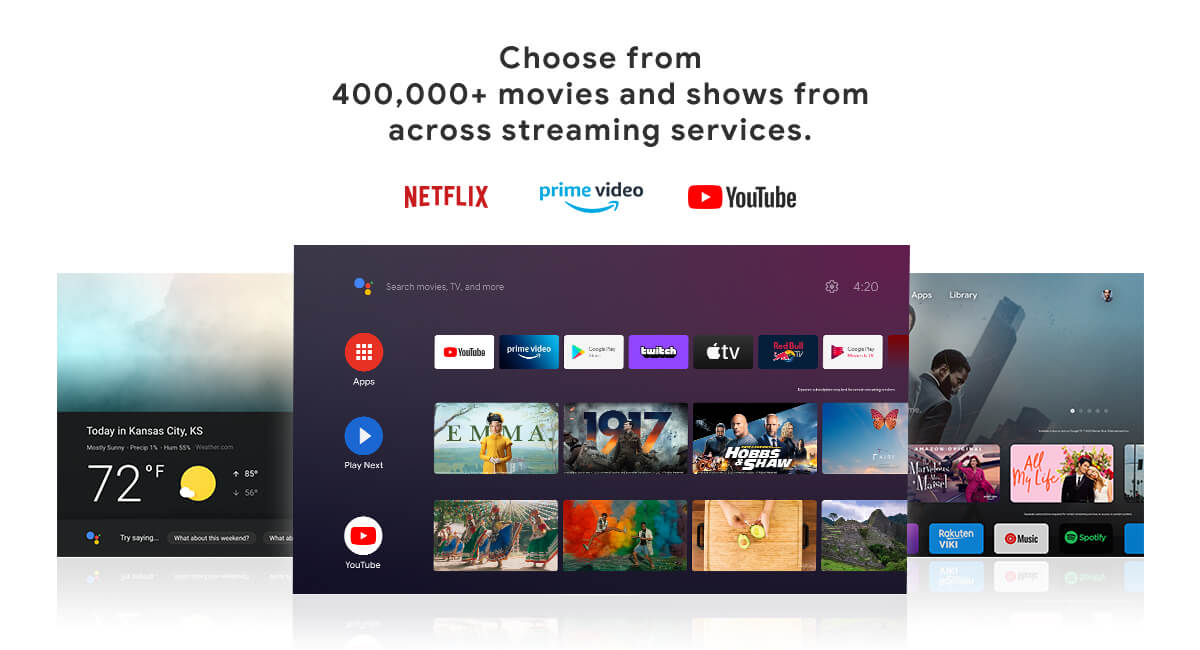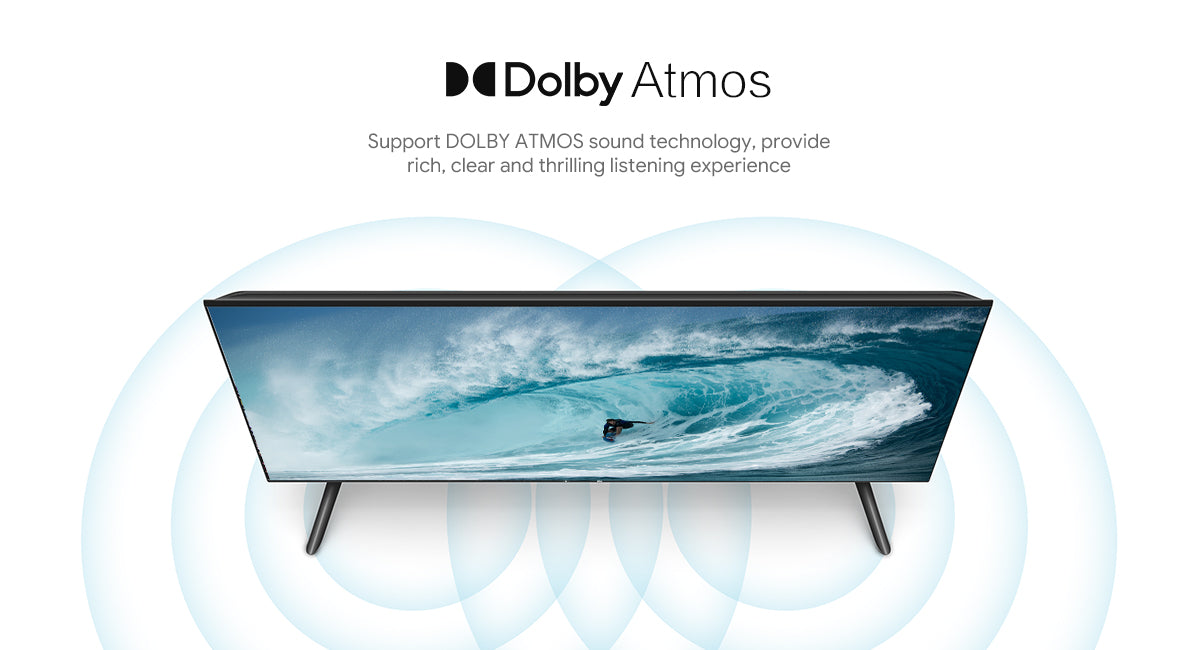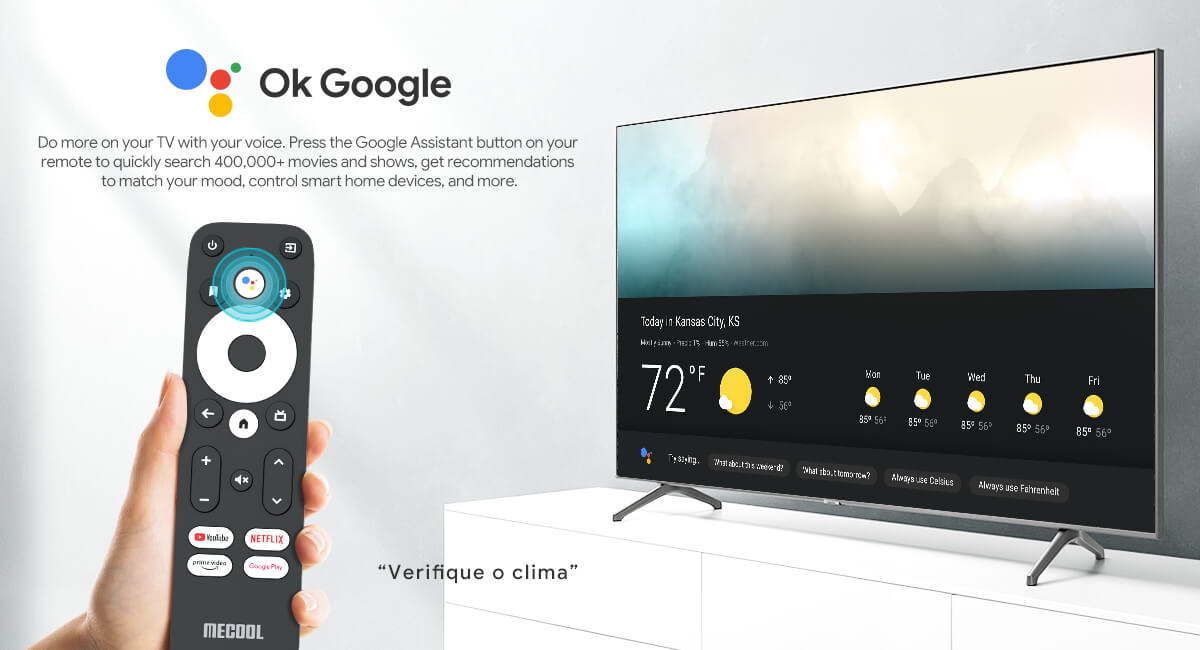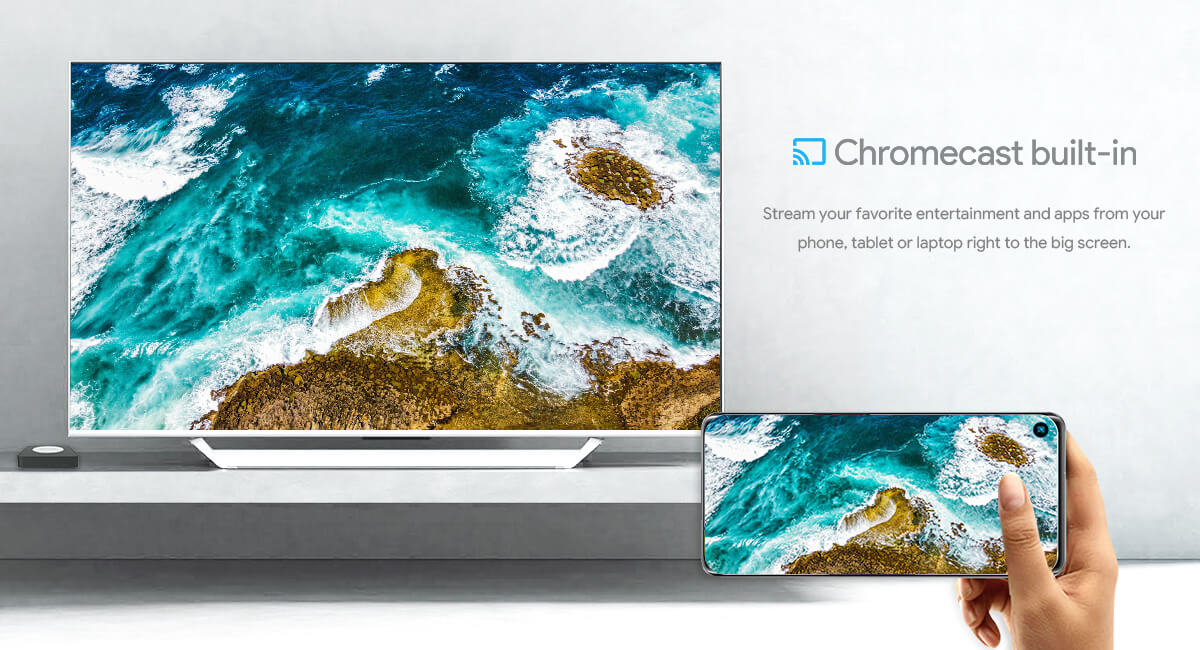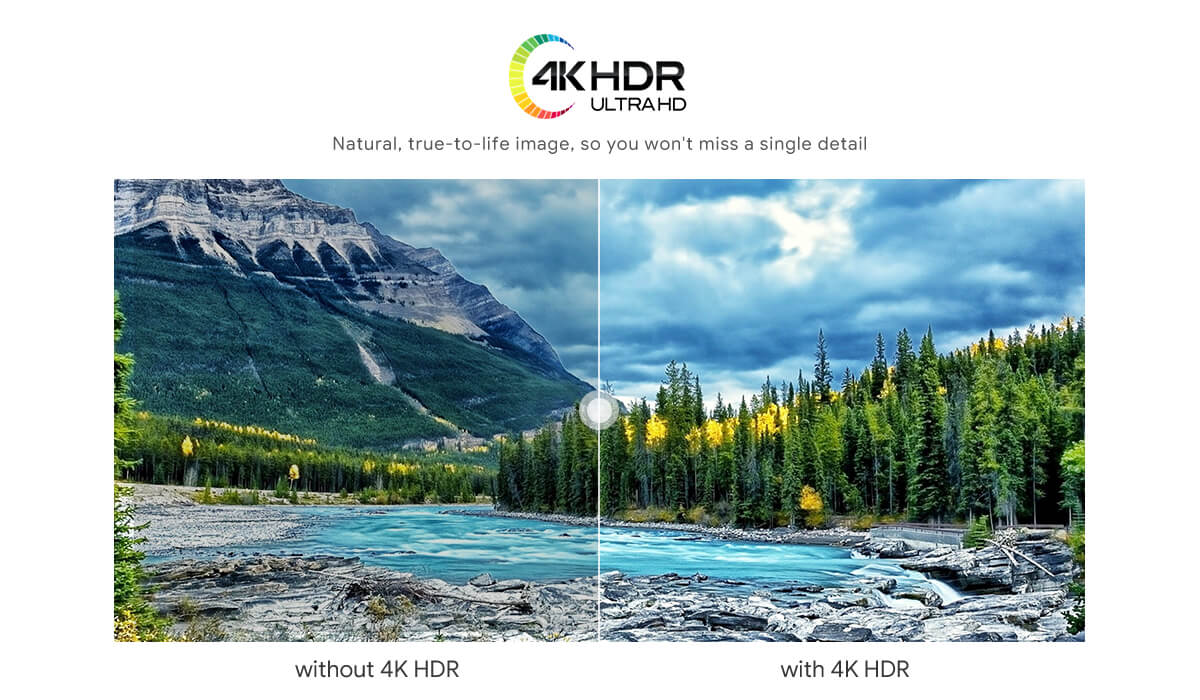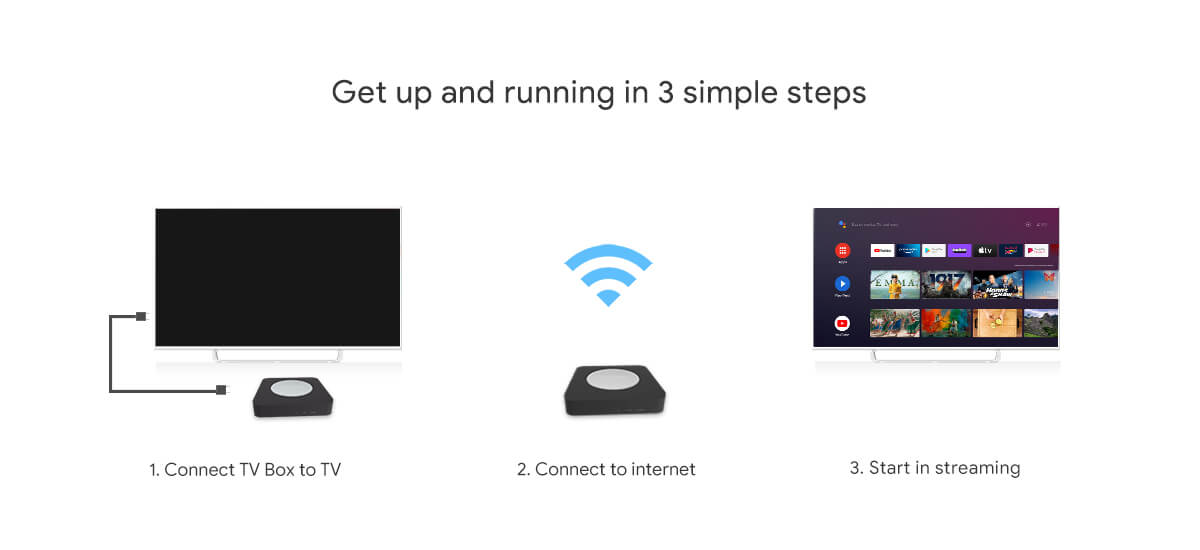 Note: Some countries can only use one type of charger, please make sure the specification of the charger can be used in your country before making the order. we don't take responsibility if you buy the wrong charger specification.
GELMEDİ
30 GÜN OLDU SİPARİŞİM HALA GELMEDİ NEDEN...?
Application Firmware KM2 Plus 2.9.9
Hi,
Friends I would like you to send me the KM2 Plus firmware version 2.9.9, I want to test and send you reports ....
Google Server Not reachable
The box is one of the best boxes I have used in recent years. The only problem is that the Google server cannot be reached. Please also send me the APK that fixes the error.
NOT RECEIVED!
The order has not yet arrived, please if there are problems with the address send to this other address!
GRUPO ECOQUINTAS DUAL
2107 NW 79 AVE
DUAL 2313064
Doral
Florida
33122
[****]
PROBLEMA CON AUDIO DE MECOOL
Saludos a los desarrolladores de Mecool, vengo usando la KM2 PLUS desde junio y luego de resolver el problema de conexión con los servidores de Google, con la APK que me enviaron por correo. Hace un par de días, que el audio simplemente se perdió NO SE ESCUCHABA NADA, en ninguna aplicación.
Hice un reinicio de fábrica y logre recuperar el sonido, pero con una disminución muy notable, al punto que tengo que aumentar hasta el 80% para poder escuchar apenas bien, situación que no ocurría anterior a presentarse el problema de la perdida total de audio, en donde con 30% o 40% de volumen, era más que suficiente para escuchar nítidamente.
Greetings to the Mecool developers, I have been using the KM2 PLUS since June and after solving the connection problem with Google servers, with the APK they sent me by email. A couple of days ago, the audio was simply lost, NOTHING WAS HEARD, in any application.
I did a factory reset and managed to recover the sound, but with a very notable decrease, to the point that I have to increase it to 80% to be able to hear just well, a situation that did not occur before the problem of total loss of audio occurred, where with 30% or 40% volume, it was more than enough to hear clearly.
Quedo a la espera de su pronta respuesta de una solución.
Gracias.
CCB
Several issues
Bought in May/2023, haven't seen a system update ever since. Also have the "cannot reach google servers" issue when I try to add my TV and AVR and since I can't add them, my AVR don't shutoff when I put box into sleep (short press power button) but only when I shutdown box (long press power button) which takes longer to boot then. I reached support channel (by mail) got first acknowledge and then went blind. No major problems other than these, this could be such a great box if not because of lack of software support.